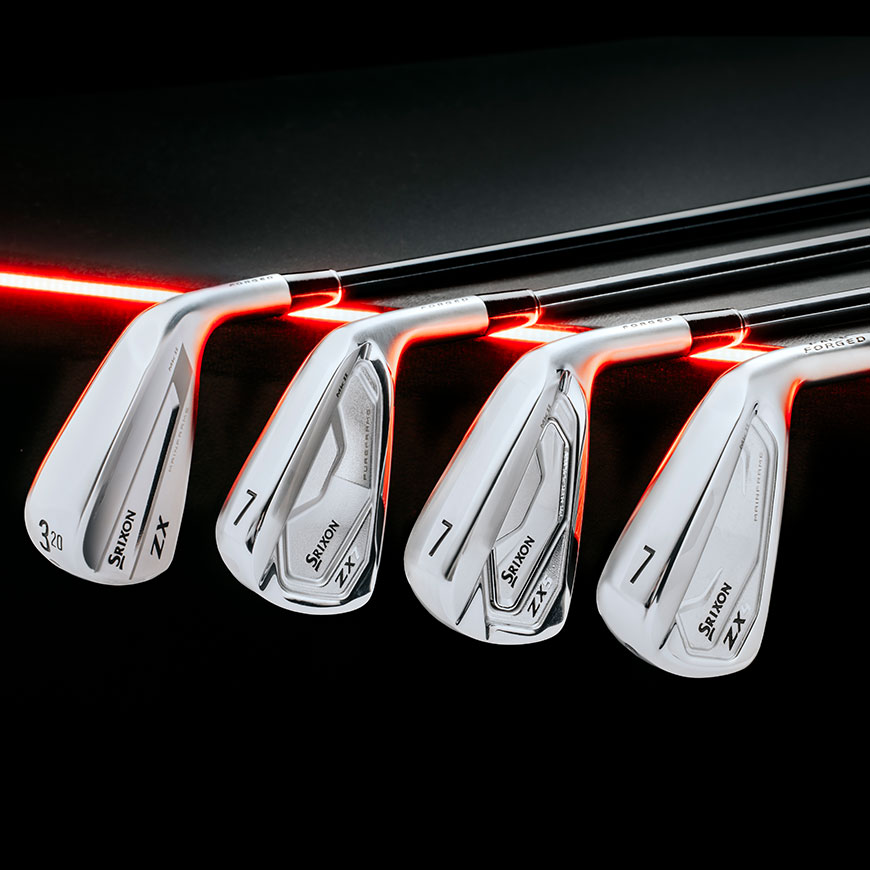 Any Iron. Any combo. Any way you want it. Create the ultimate Iron lineup with one of our acclaimed combo sets.
To get started, first choose your set makeup. Then, start customizing.
Adjust your head lofts and lies, by model
Choose and customize each shaft, by model
Choose your grip
Note: Each Iron model within your combo set will default to stock options. To make your set consistent OR to customize by Iron model, you must select the flex, components, and build options separately FOR EACH IRON MODEL you have included.

Make it Yours
Add Personalization
to Match Your Style
Hand
Please select an available option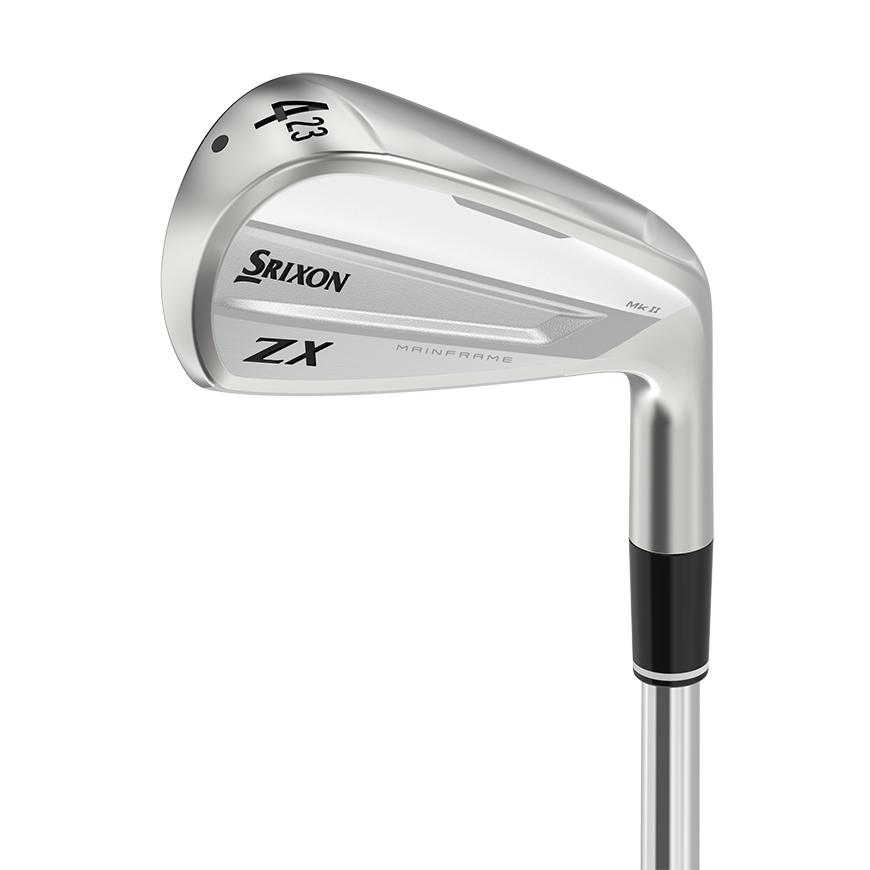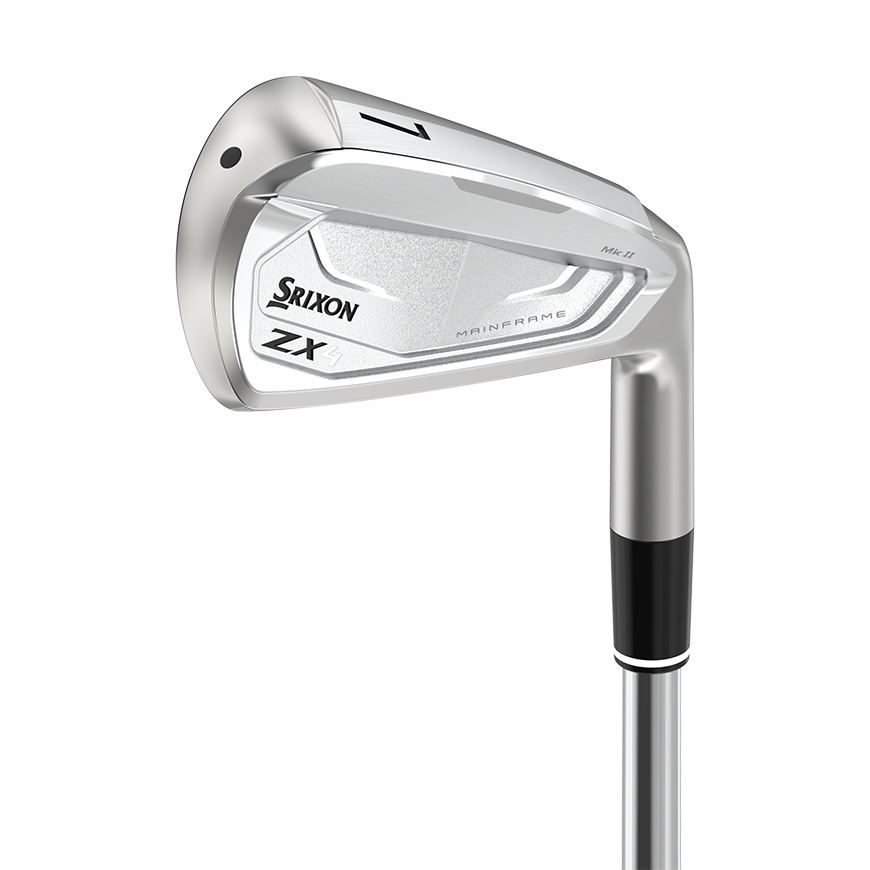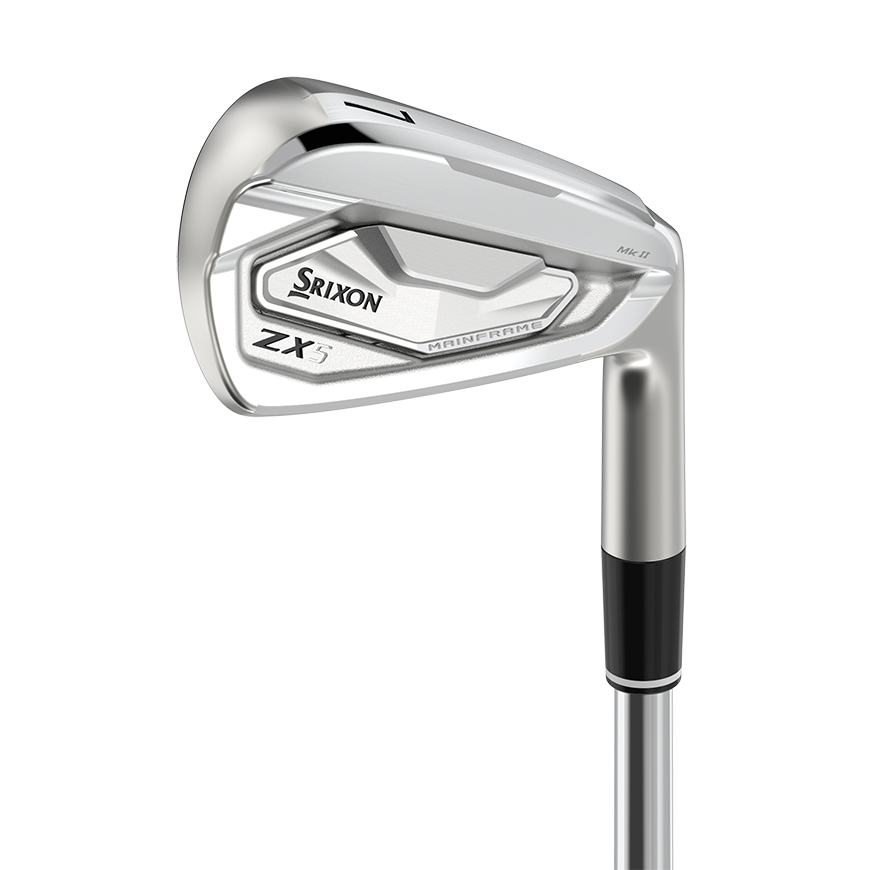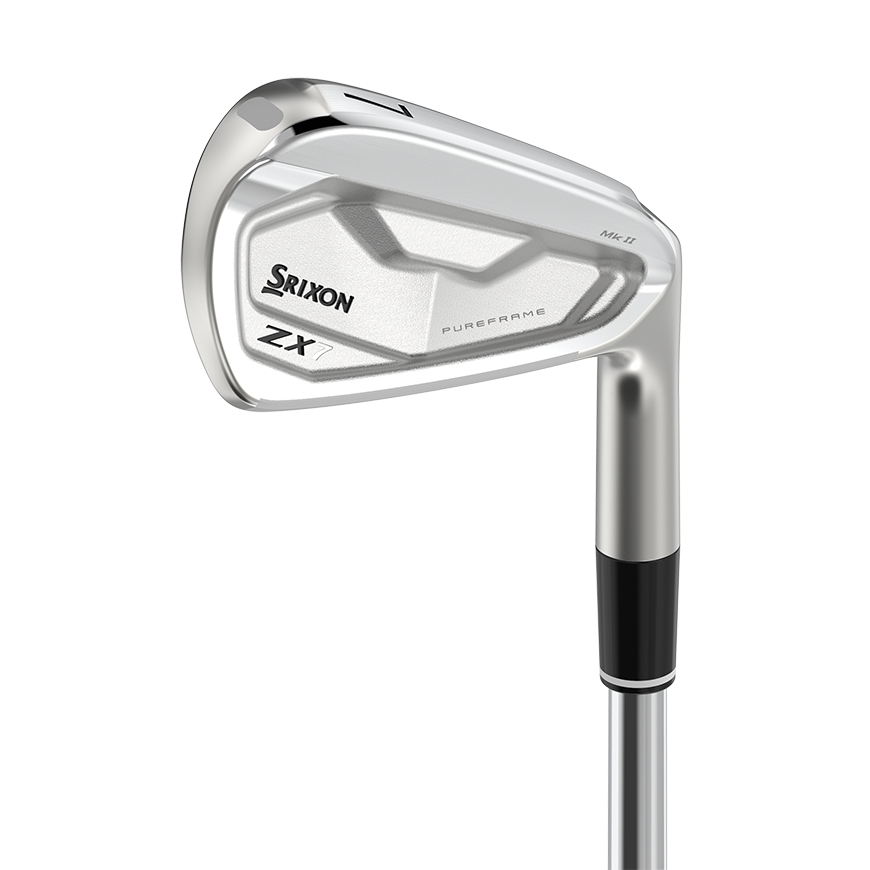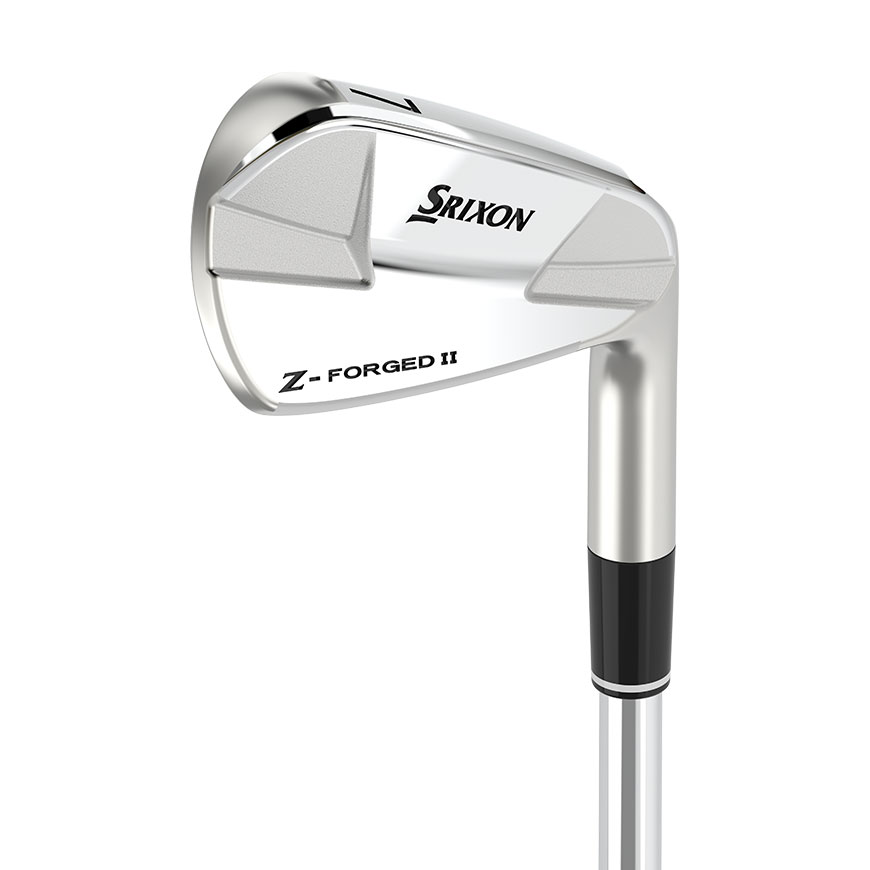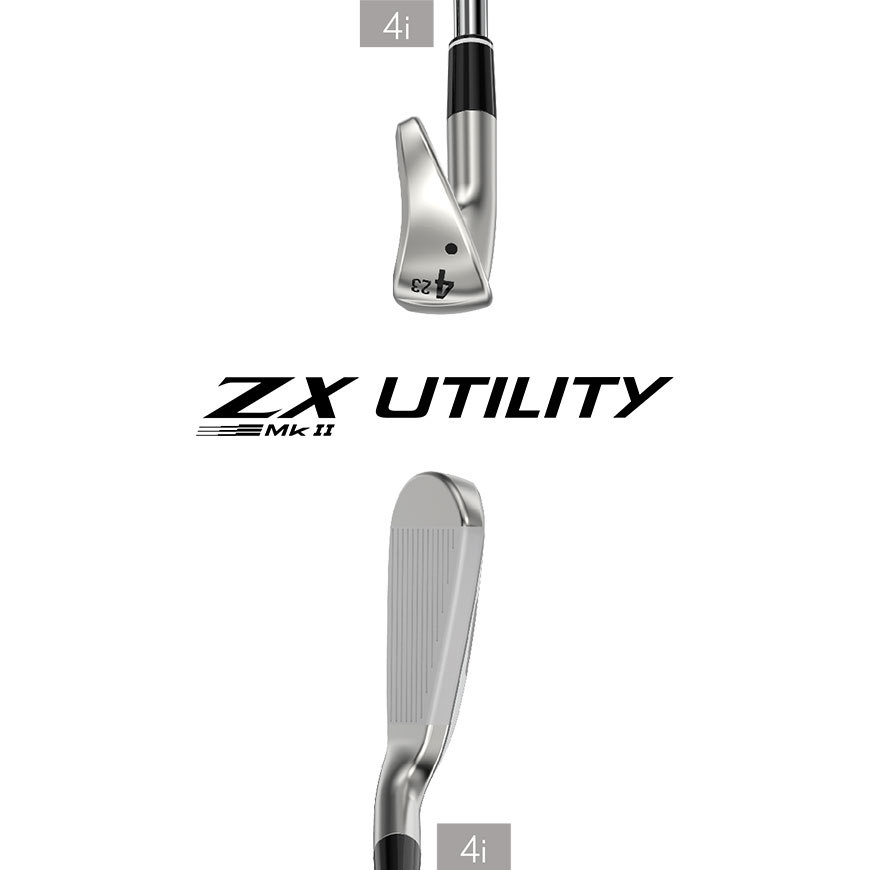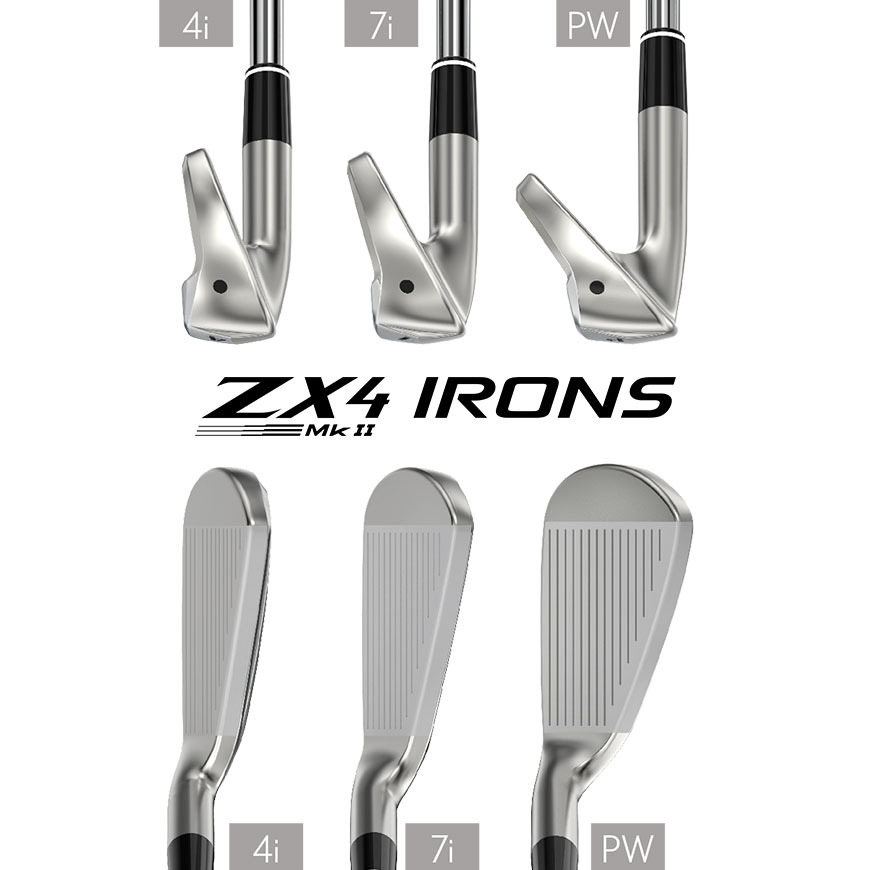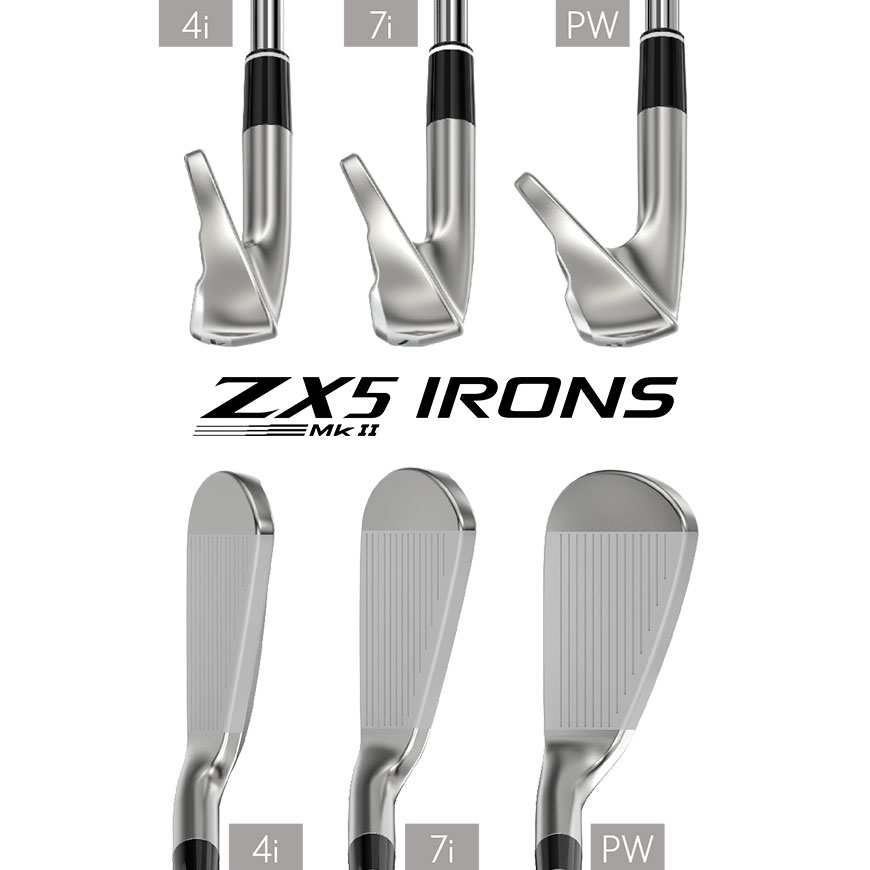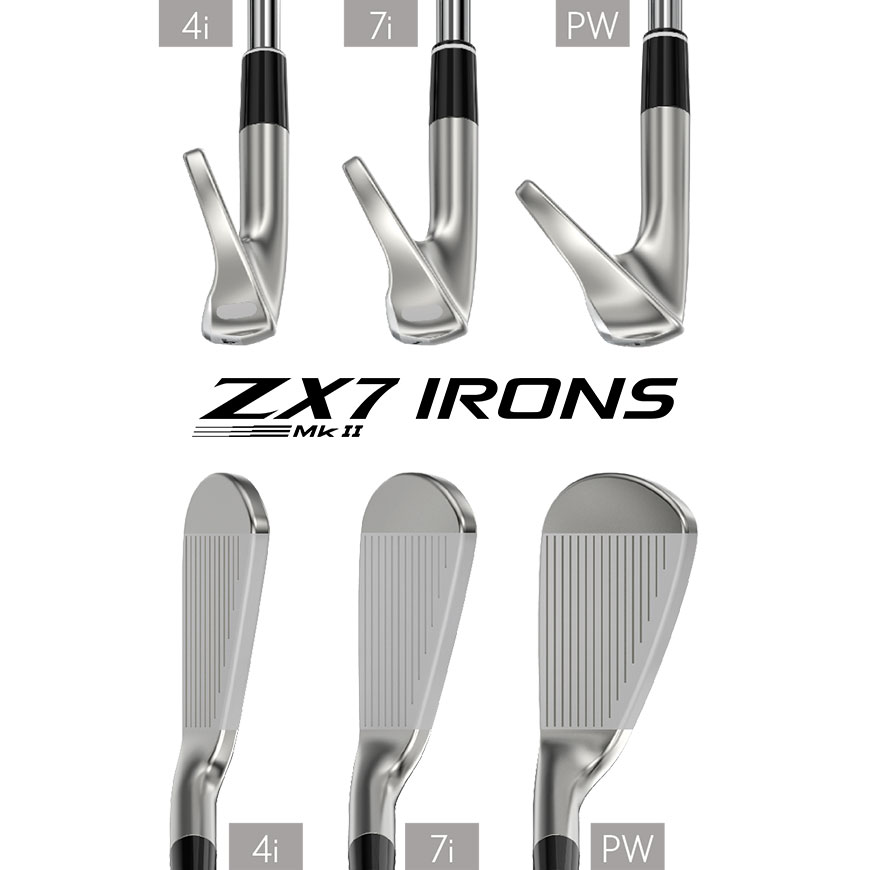 Overview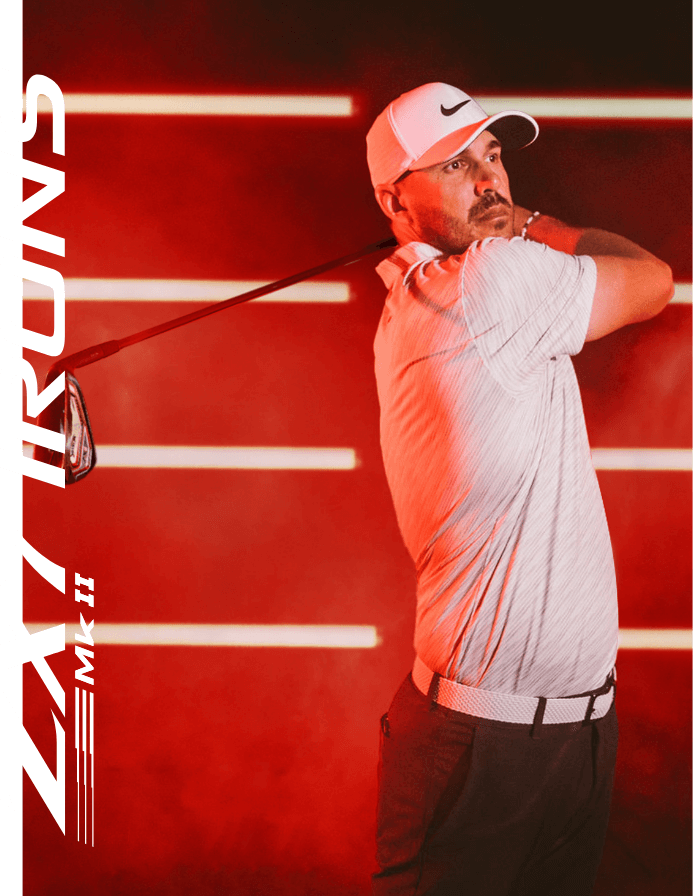 DREAM IT,
BUILD IT, PLAY IT
With five high-performance models that offer something for everyone, a Srixon ZX Mk II Iron Combo Set leaves absolutely nothing on the table. From stunning forged blades to confidence-inspiring hollow heads, players can fine-tune their long, mid, and short Irons to better suit their play style and cosmetic preferences. And with more customization options than ever before, we're taking personalized performance and looks to a whole new level.
Models
STEP ONE
EXPLORE THE MODELS
Each ZX Mk II Iron model offers varying performance characteristics, but they all share identical topline widths and common design philosophies that seamlessly blend across any combo set. Check out the comparisons below.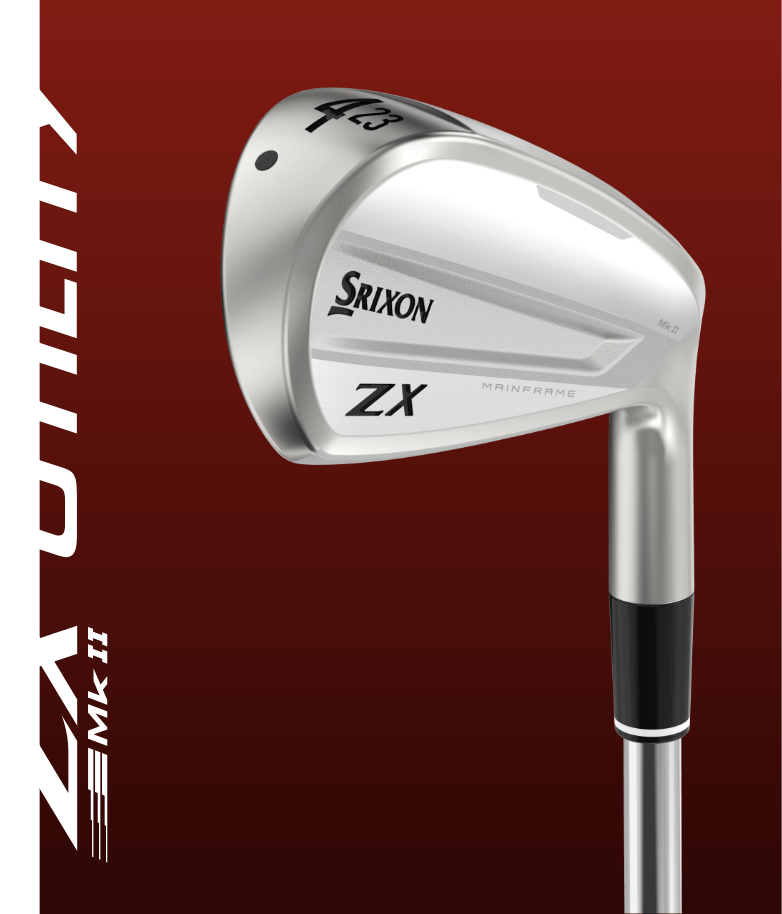 UTILITY
A tour-proven long Iron alternative, featuring control and elevated launch in a forged, hollow design.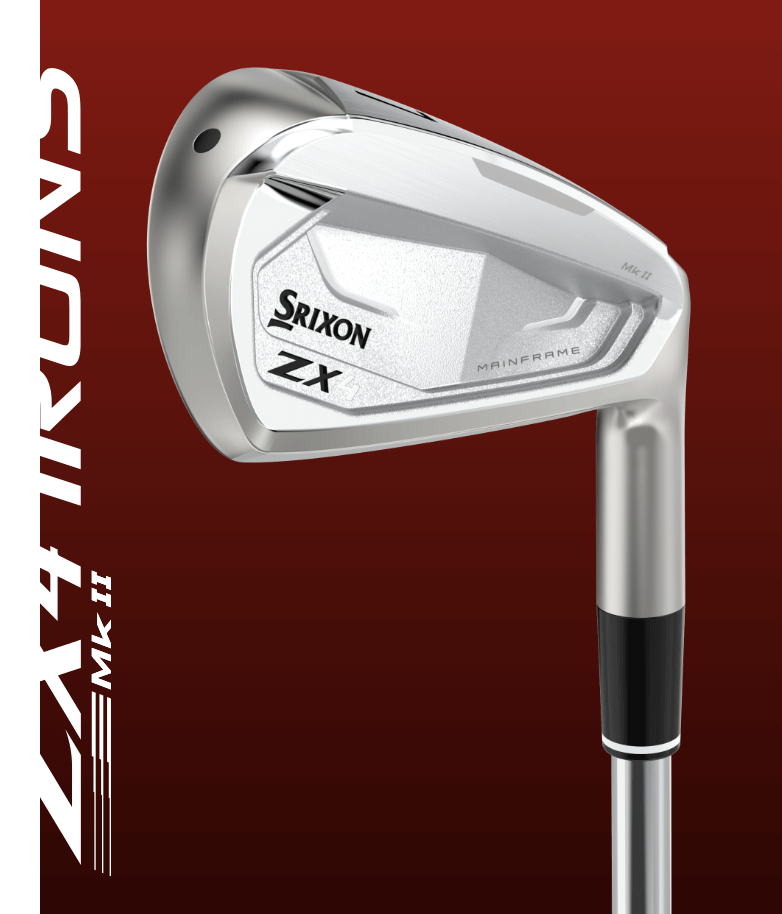 GAME IMPROVEMENT
Presents a sleek, narrow look at address, plus forged feel. But behind that clean aesthetic is hollow-Iron forgiveness.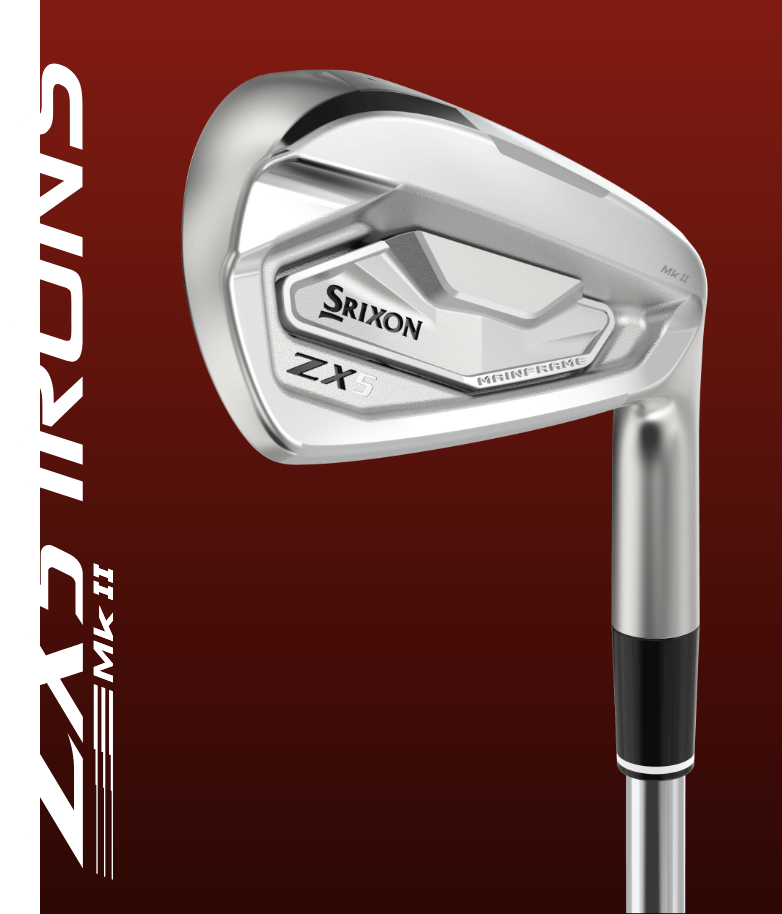 PLAYERS DISTANCE
The perfect union of razor-sharp looks, power, and playability—combining premium forged feel with distance technology.
PLAYERS
A players Iron with tour-preferred looks and the pure feel of a forged blade, offering total control on every shot.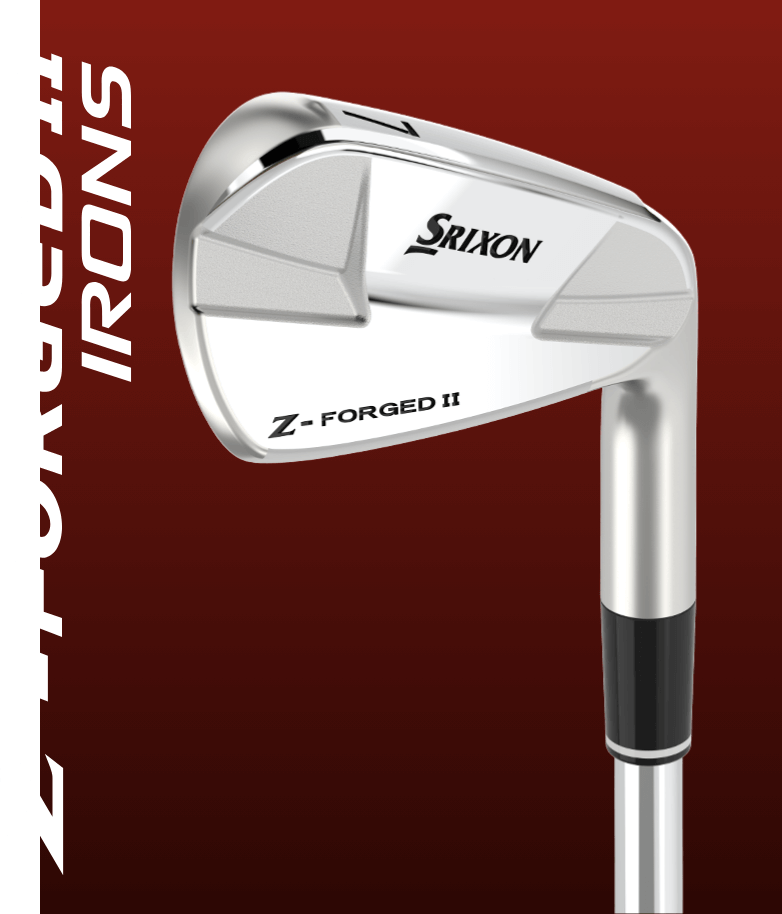 BLADE
A traditional muscle back Iron designed in close collaboration with Srixon tour pros. Z-Forged II Irons offer crisp feel, maximum control, and pinpoint workability.
| | | | | | |
| --- | --- | --- | --- | --- | --- |
| Heads | 2-4 | 4-AW | 3-AW | 3-AW | 3-PW |
| Handicap | Low-Mid | Mid-High | Low-Mid | Low | Lowest |
| Trajectory | High | Mid | Mid-High | Mid | Low-Mid |
| Distance | | | | | |
| Forgiveness | | | | | |
| Workability | | | | | |
STEP TWO
FIND YOUR COMBO
Check out some of our recommendations, or, based on which lofts and performance features you prefer, create your own combo using the length and loft comparison chart below.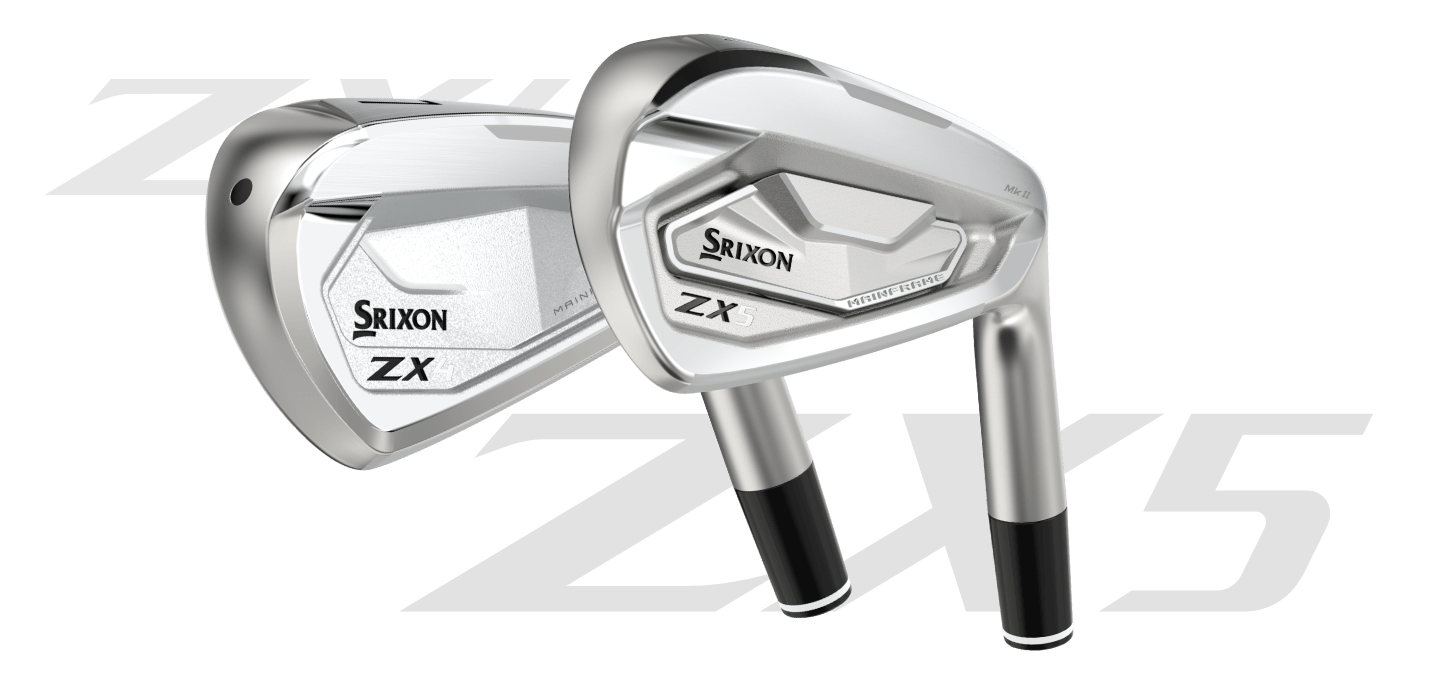 More forgiveness to help score your best. This combo set of cavity back short and hollow long Irons is perfect if you prefer to attack the pin head-on. Ordered as custom, suggested sets are 4i–6i or 4i–7i in ZX4, and 7i–PW or 8i–PW in ZX5. Other combinations are also available.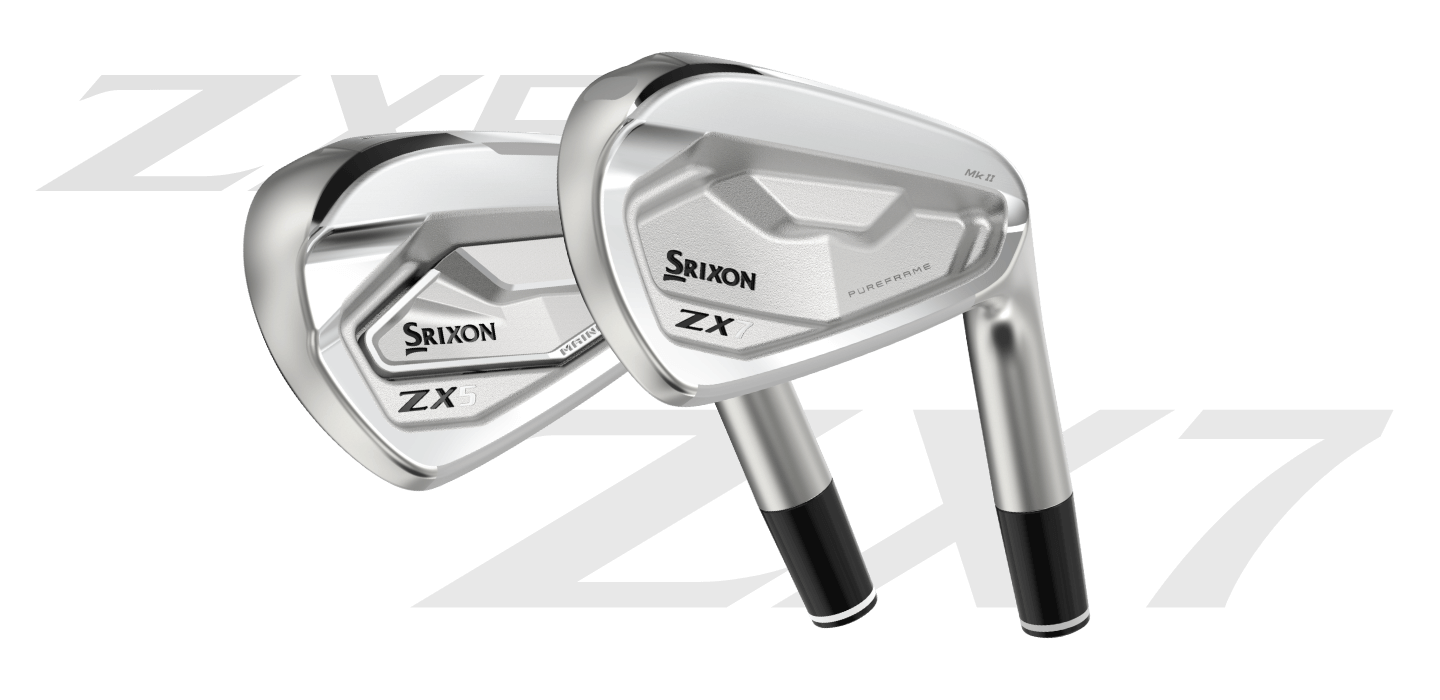 The best of both worlds. The ZX5 + ZX7 set is an uncompromising combination of distance in your long Irons and workability in your short Irons. Ordered as custom, suggested sets are 4i–6i or 4i–7i in ZX5, and 7i–PW or 8i–PW in ZX7. Other combinations are also available.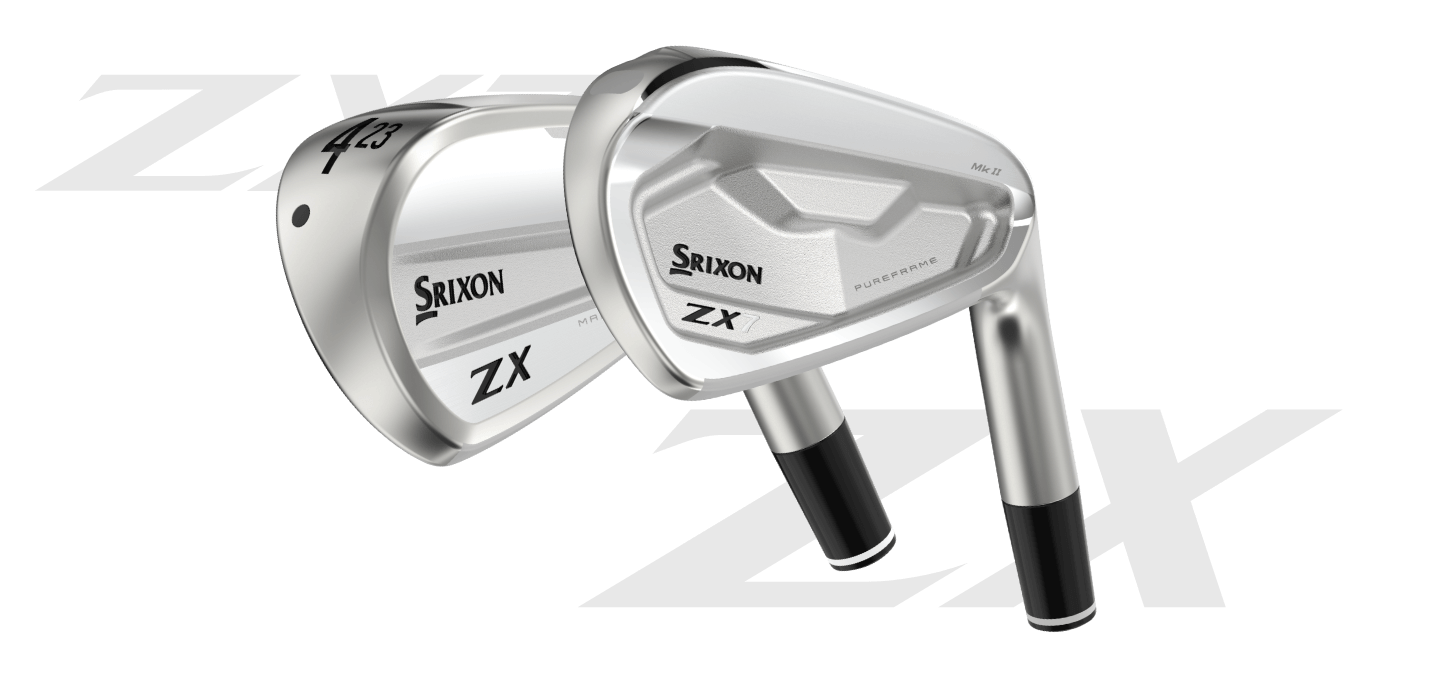 TOUR

PREFERRED
ZX7 + ZX Utility
This combo set is the most popular with our professional tour staff due to its extremely forgiving long Irons and highly workable short Irons. ZX Utilities are available in 2i–4i and usually selected by players seeking more forgiveness over traditional long Irons.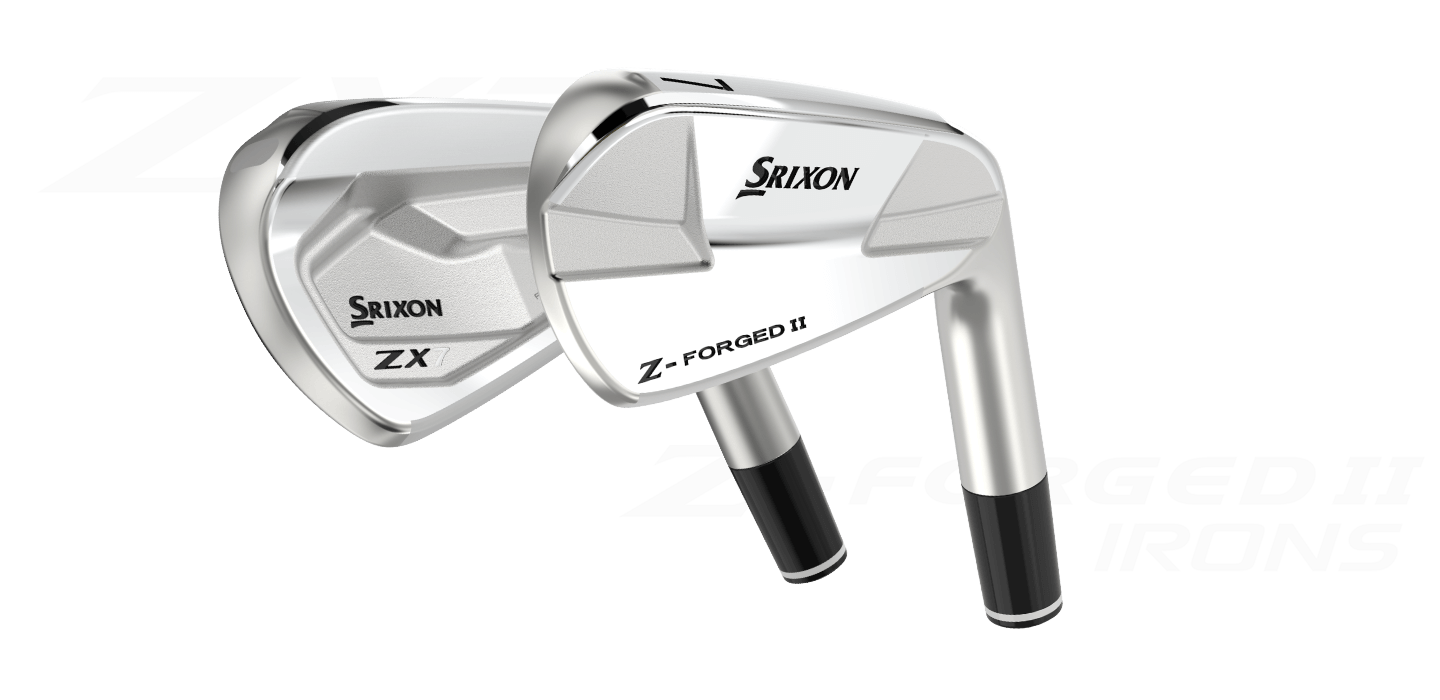 TOTAL

CONTROL
ZX7 + Z-Forged II
For the player who seeks ultimate workability but still appreciates slight forgiveness in their long Irons, this combo set provides bladed short Irons and players long Irons for unmatched feel and control. Ordered as custom, suggested sets are 4i-6i or 4i-7i in ZX7, and 7i-PW or 8i-PW in Z-Forged II. Other combinations are also available.
Use the length and loft comparisons below to ensure your selections fit your game. While keeping stock lofts is best for many players, some may opt for adjustments on certain Irons to improve gapping.
LOFT COMPARSION
HEAD
2
3
4
5
6
7
8
9
PW
AW
ZX Mk II Utility
18°
20°
23°
-
-
-
-
-
-
-
ZX4 Mk II Irons
-
-
21°
23°
25.5°
28.5°
33°
38°
43°
49°
ZX5 Mk II Irons
-
20°
22°
24°
27°
31°
35°
39°
44°
50°
ZX7 Mk II Irons
-
20°
22°
25°
28°
32°
36°
41°
46°
51°
Z-Forged II Irons
-
20°
23°
26°
29°
33°
37°
41°
46°
-
LENGTH COMPARSION
Irons
39"
38.5"
38"
37.5"
37"
36.5"
36"
35.5"
35.5"
Utility Graphite
40"
39.5"
39"
-
-
-
-
-
-
-
Utility Steel (Custom)
39.5"
39"
38.5"
-
-
-
-
-
-
-
Components
STEP THREE
CHOOSE YOUR COMPONENTS
Upgrade your new ZX Mk II Iron Combo Set's components using our extensive catalog of premium shafts and grips. Find the weight, flex, feel, and texture that'll maximize your Iron performance across the course. Or go with any Iron model's stock components. Either way, you've got plenty of options.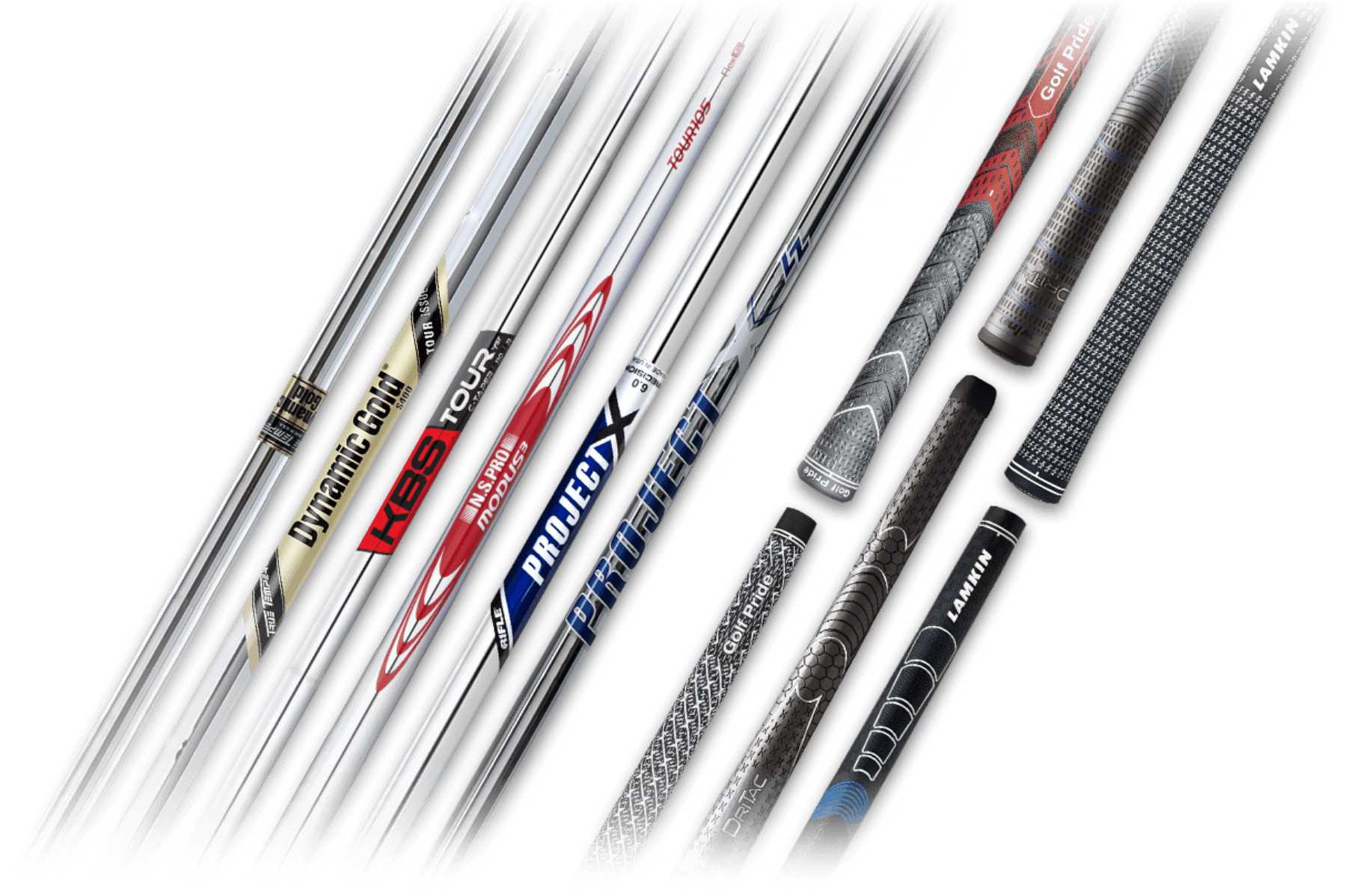 Additional options available. Inventory may vary.
STEP FOUR
PERSONALIZE
Personalize your ZX Mk II Iron Combo Set with any of our custom paintfill options. Choose from 20 colors applicable to three distinct Color Groups.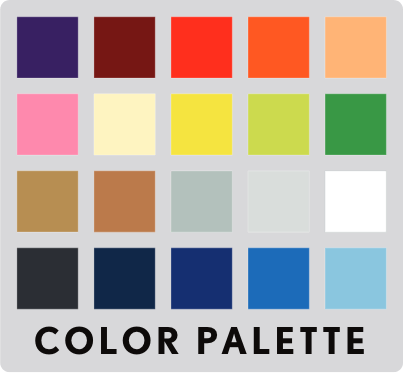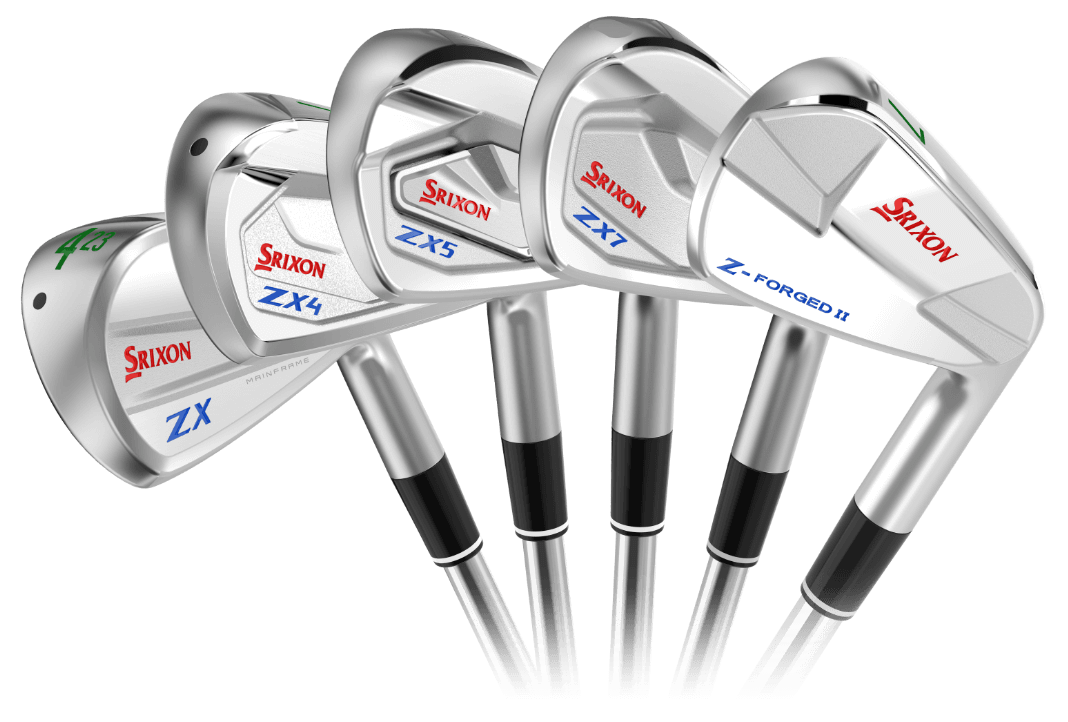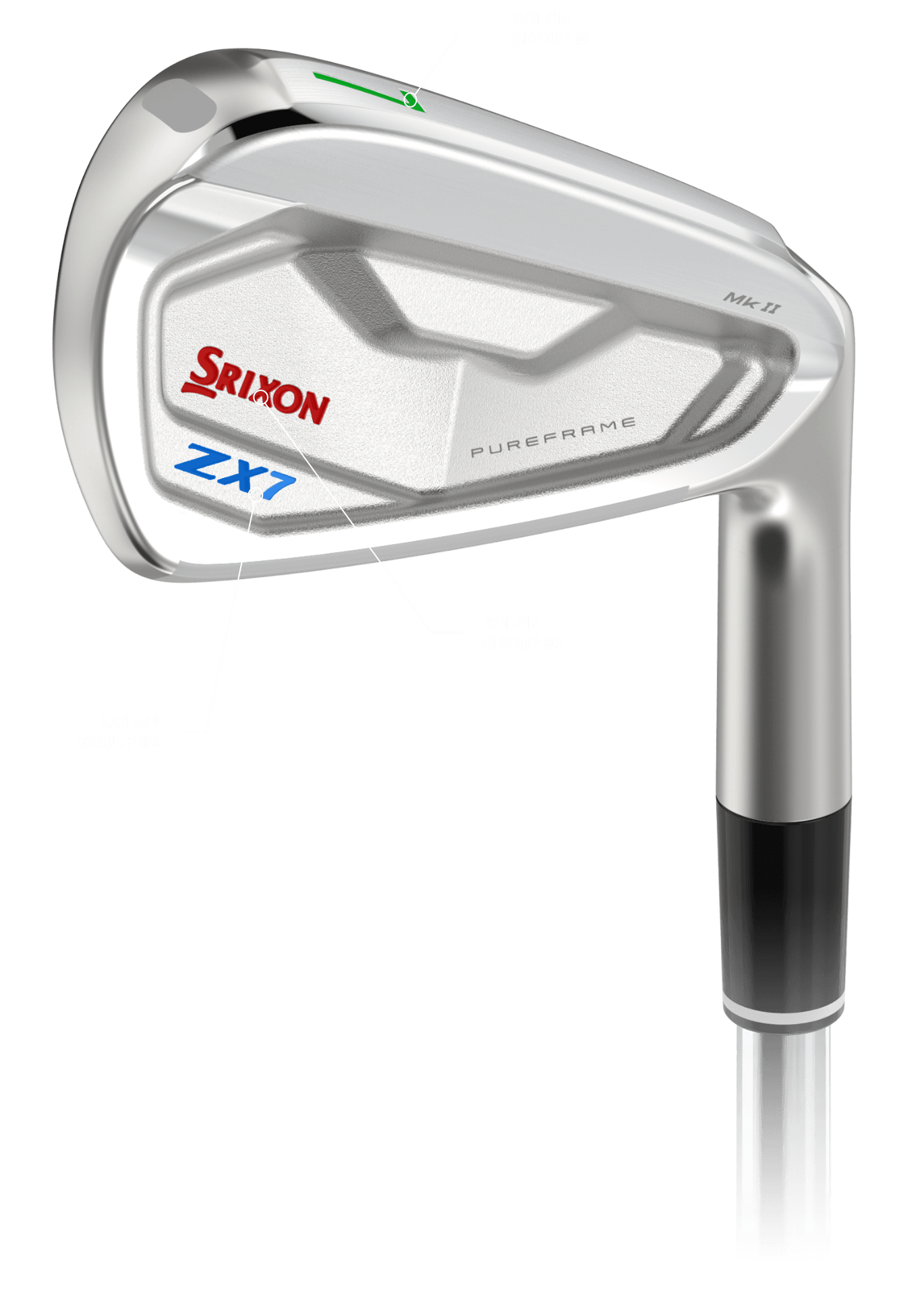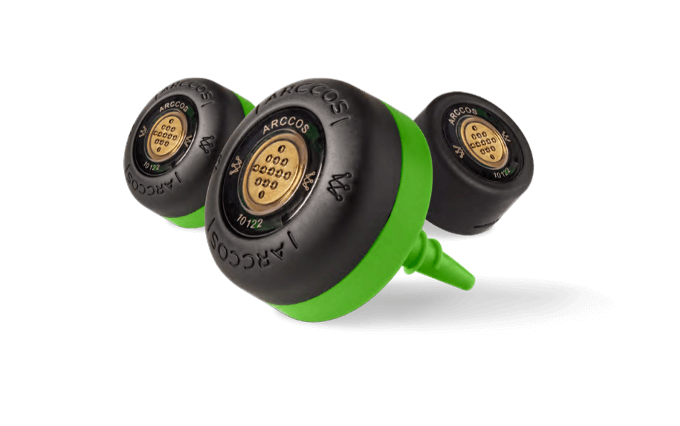 RECEIVE FREE ARCCOS SENSORS AND ARCCOS CADDIE TRIAL
Tracking your data leads to better decisions and lower scores. That's why we've partnered with Arccos, the game's most complete on-course tracking system that helps you play smarter and improve faster.
Purchasing this club gives you free access to Arccos Smart Sensors and Caddie. Look in your Email inbox following your purchase for details on how to redeem.
Reviews