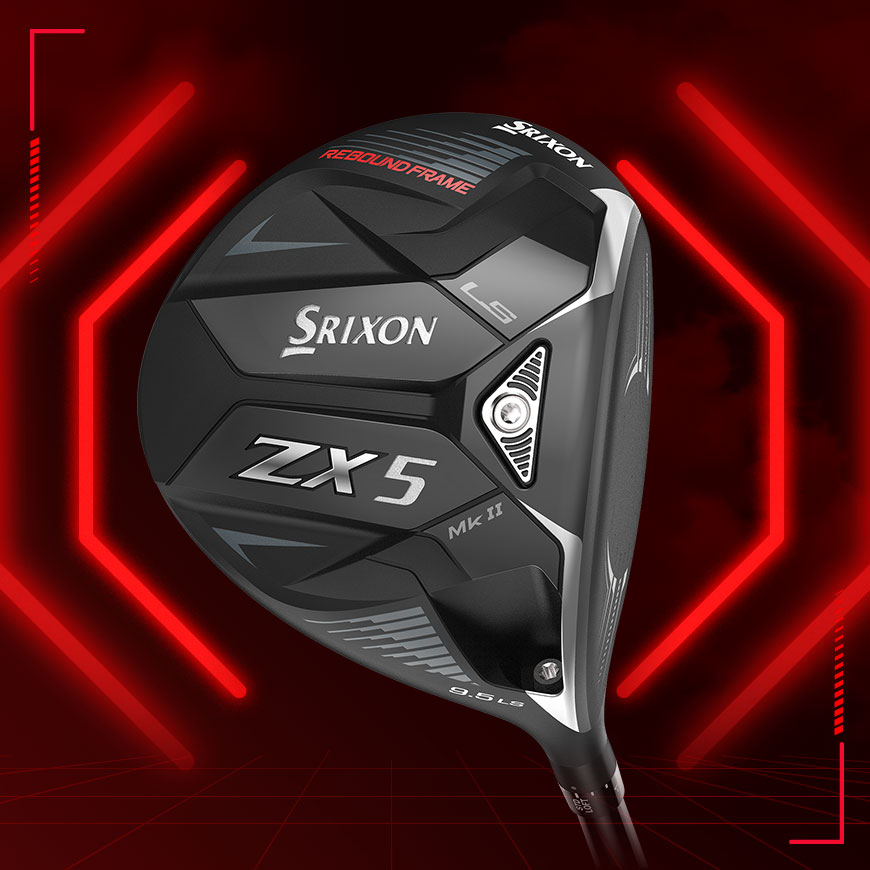 5 out of 5 Customer Rating
R7,999.99
The ZX5 LS Mk II Driver uses a forward-placed sole weight to reduce long-game spin—perfect for players with aggressive swing speeds. ZX5 LS Mk II features the same large footprint and flattened shape as ZX5 Mk II, along with its adjustable hosel sleeve for dialing face angle and loft.

With this purchase, you're eligible to receive free Arccos Sensors and a free Arccos Caddie trial. For more details, click here.

WINNER
2023 Golf Digest
Hot List Gold Medal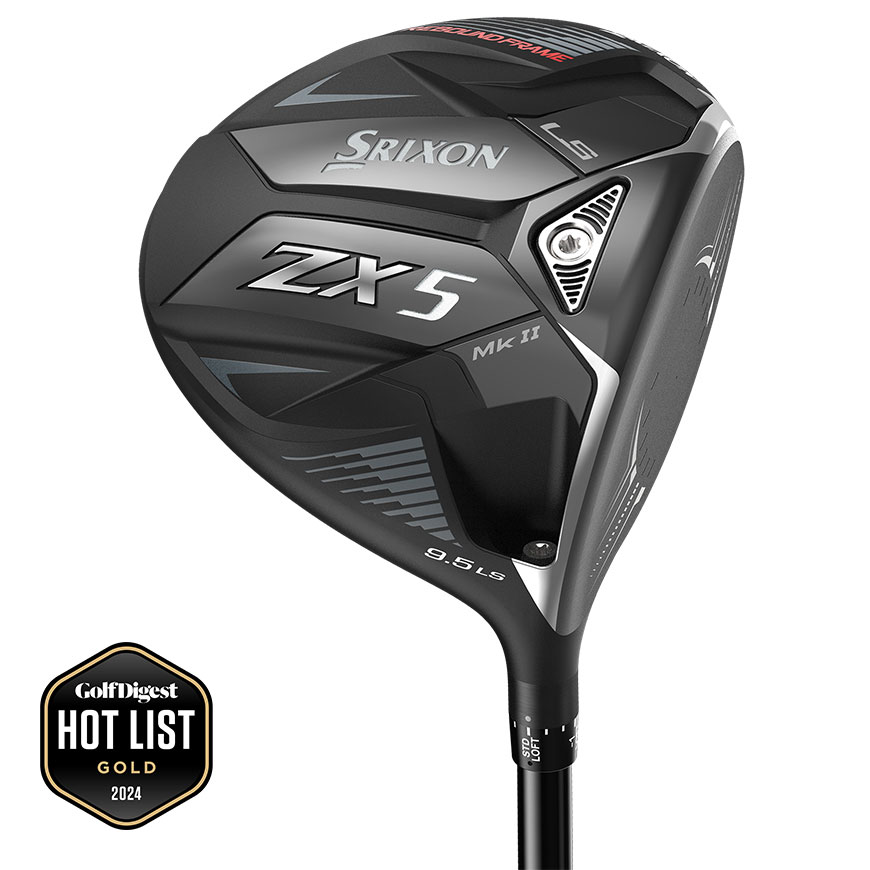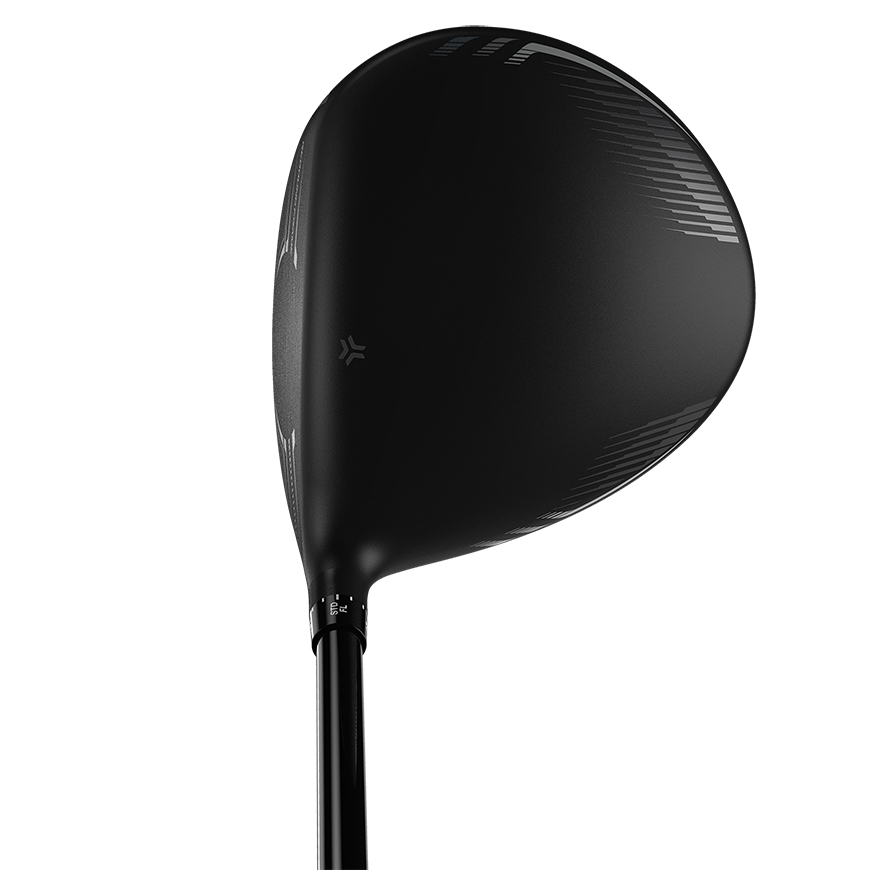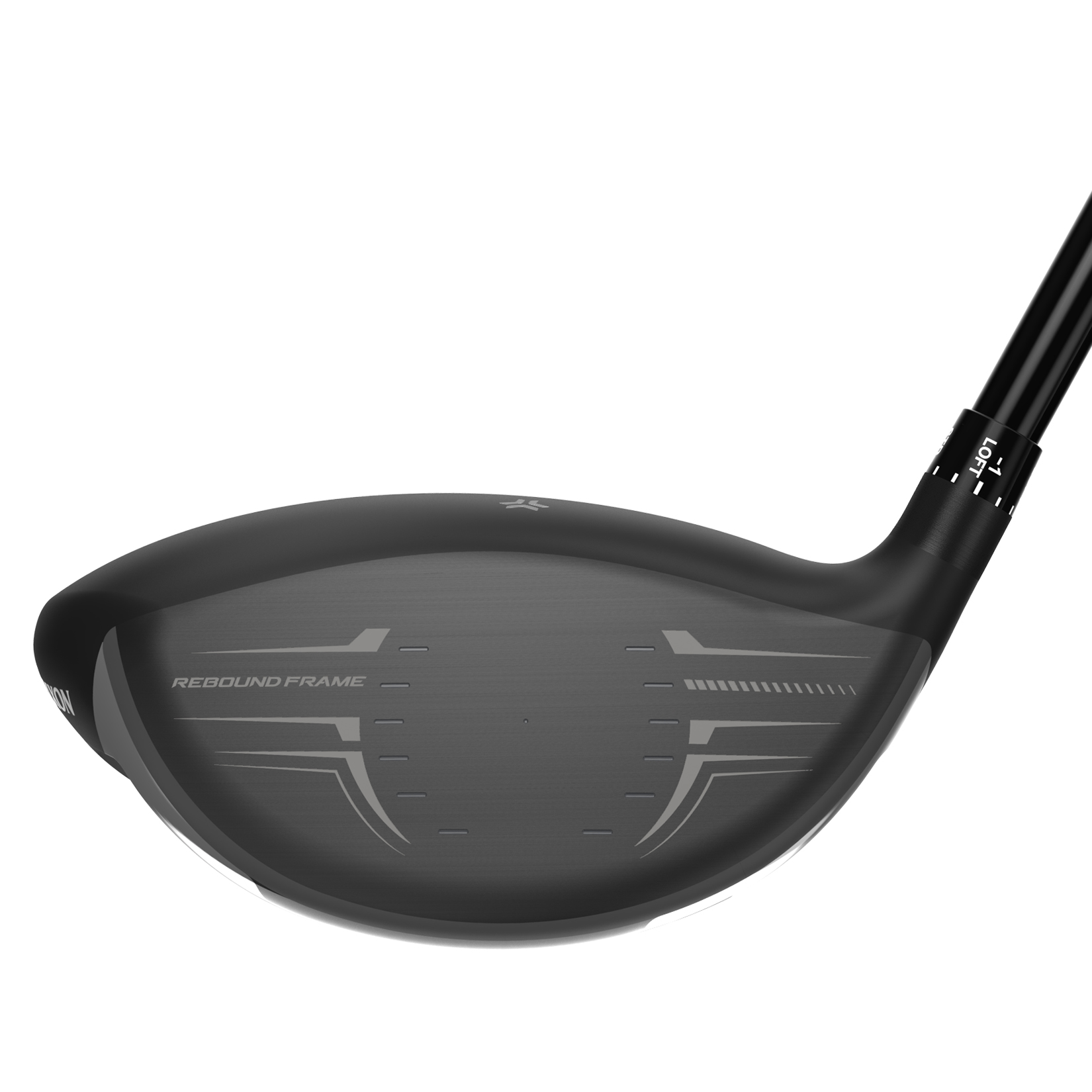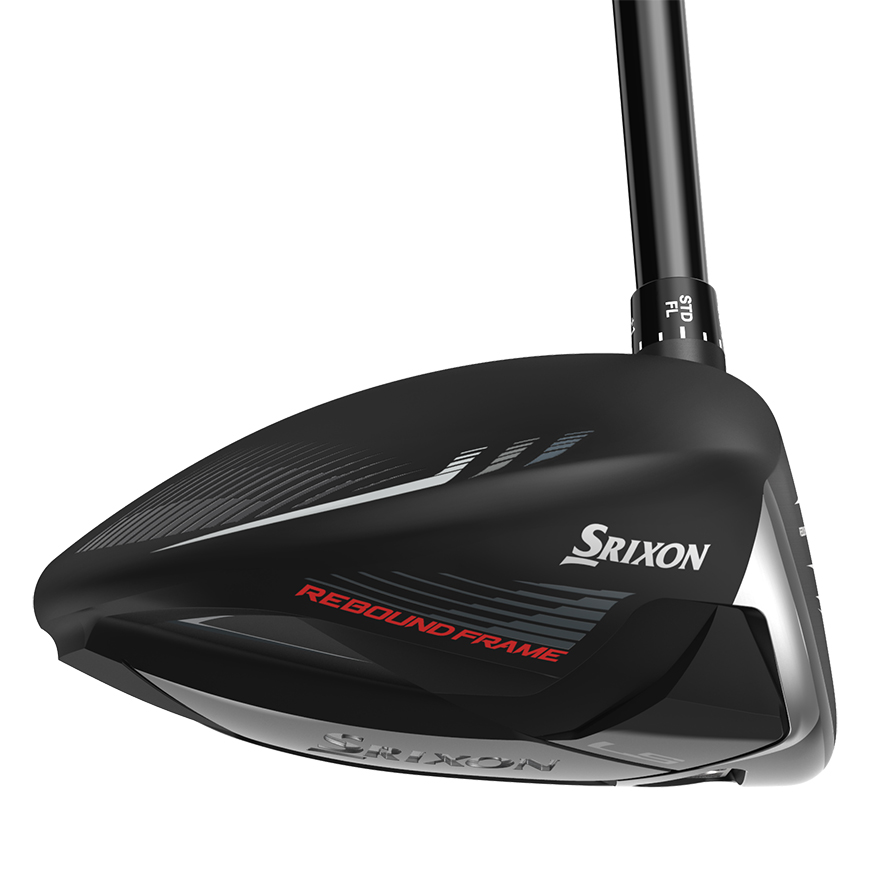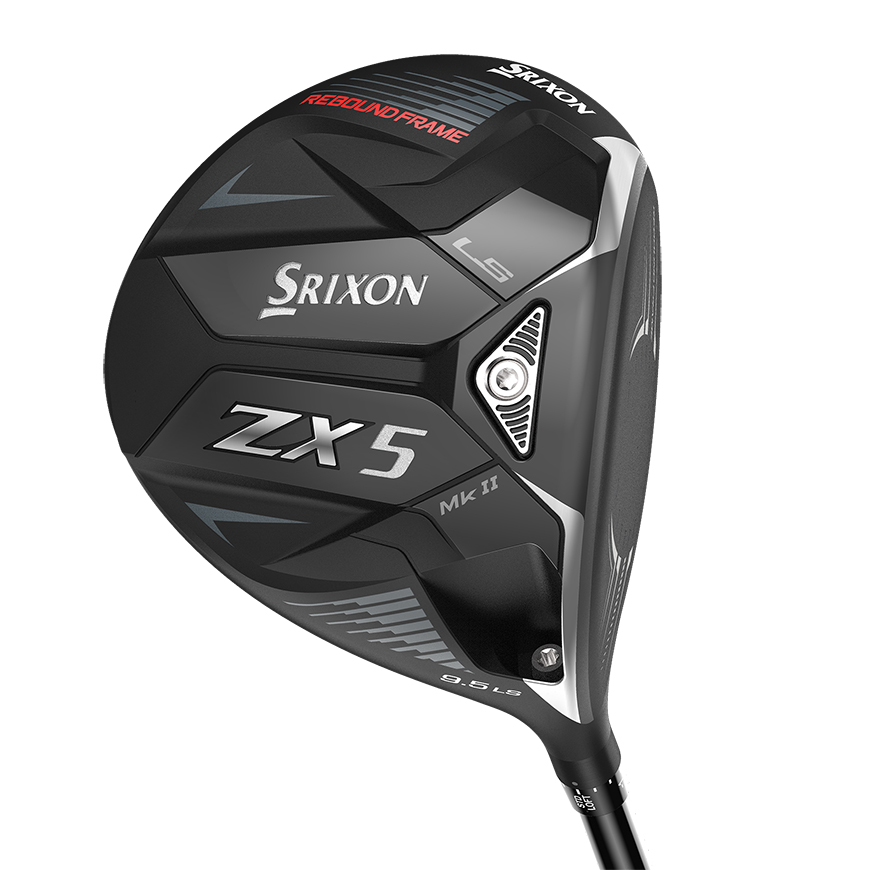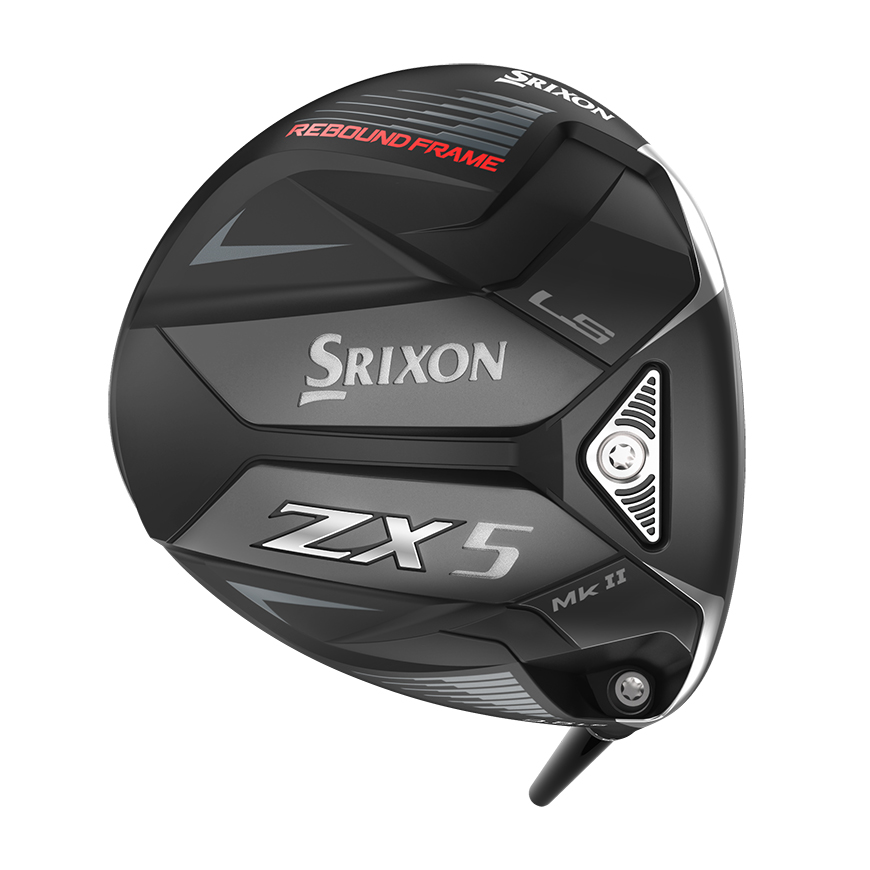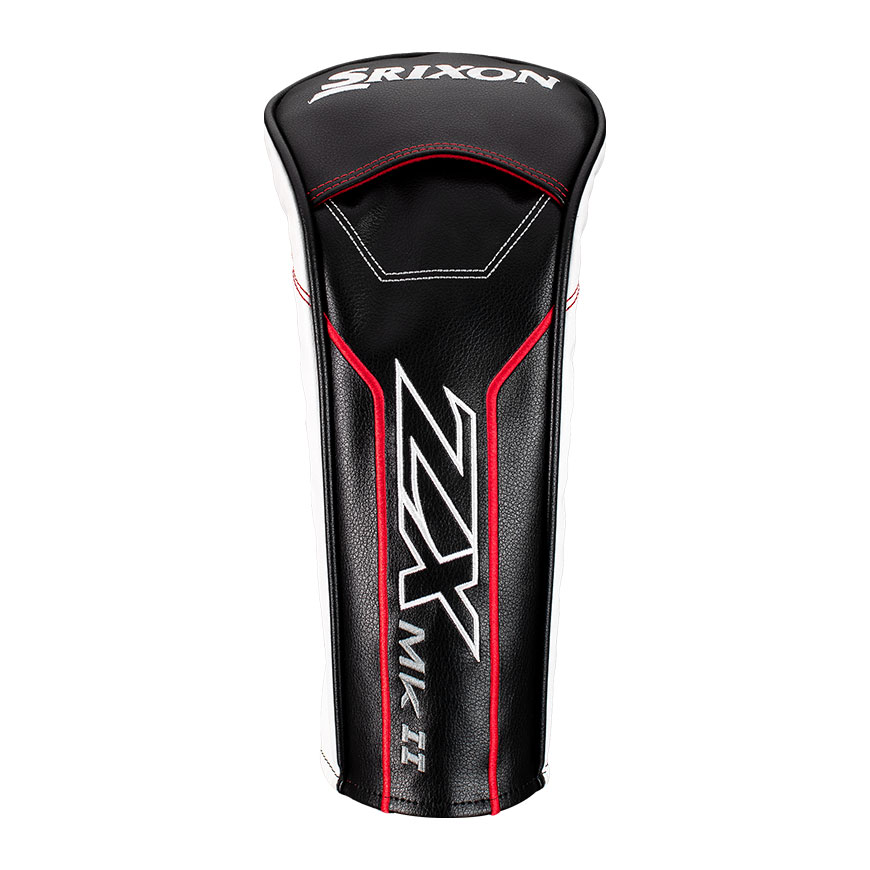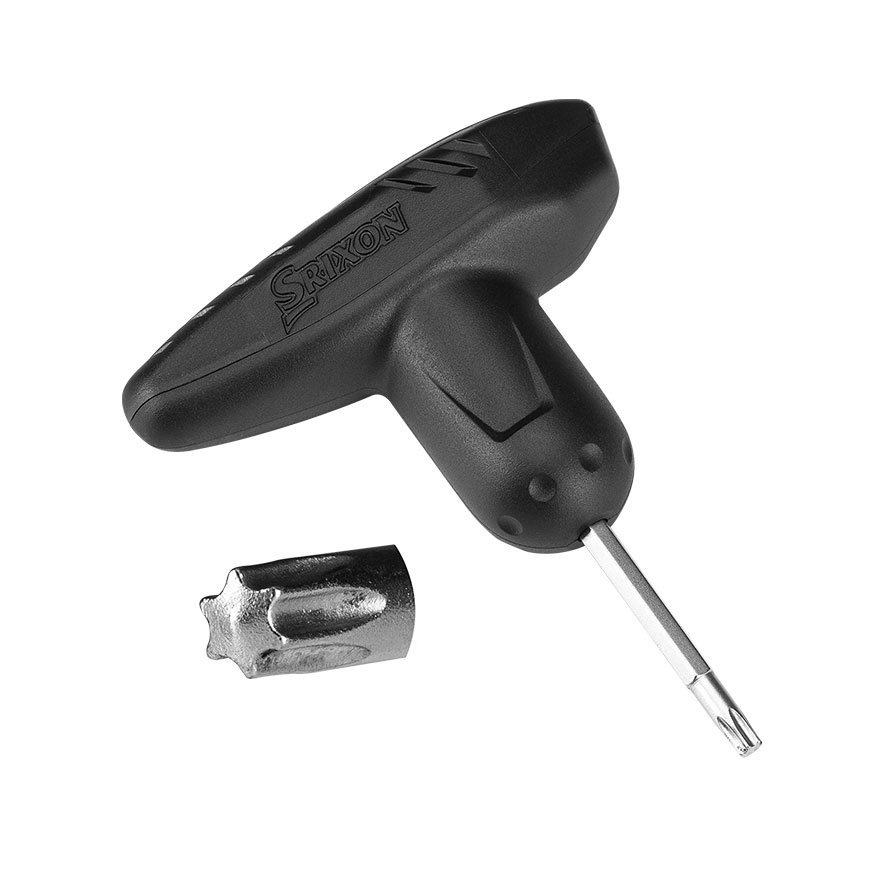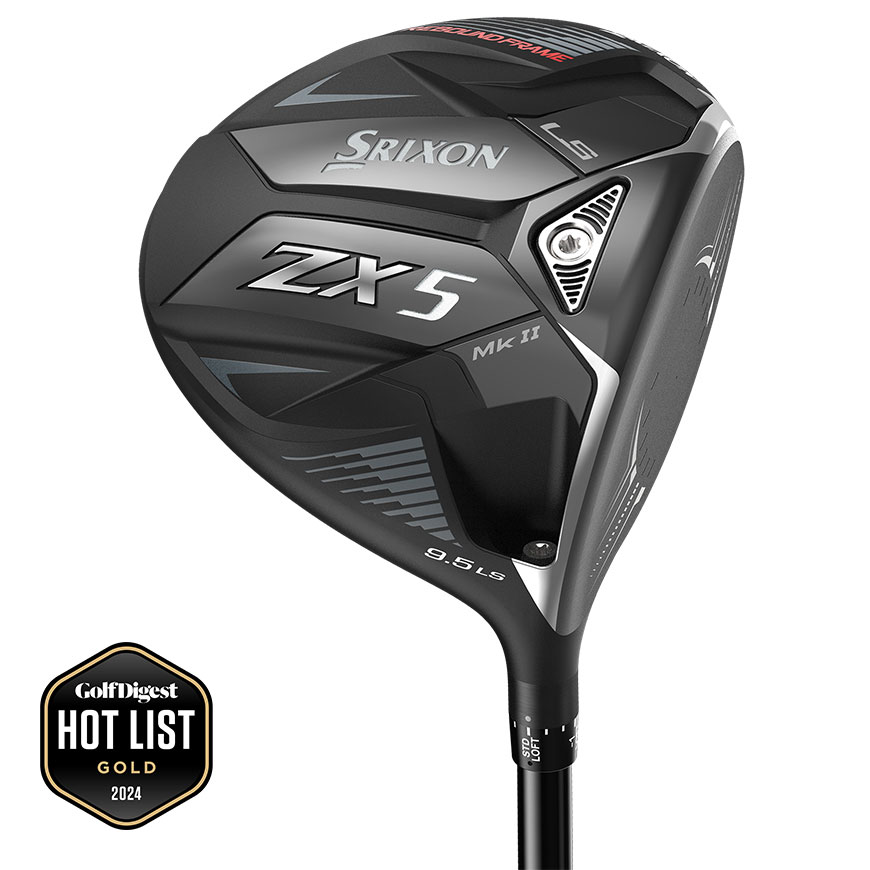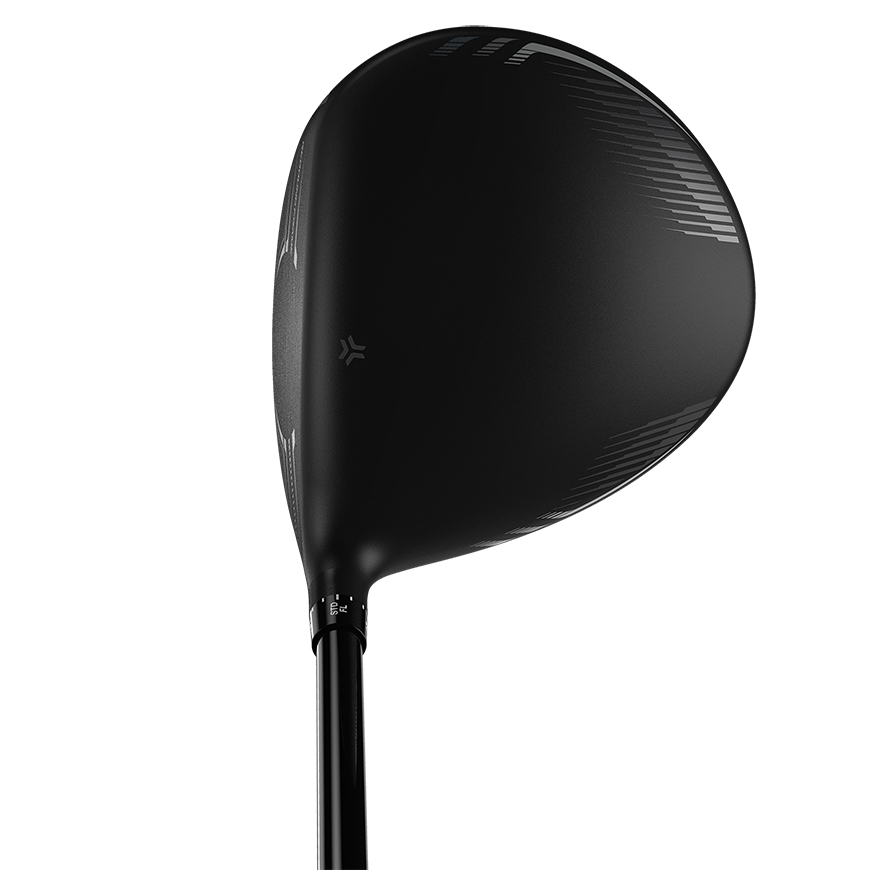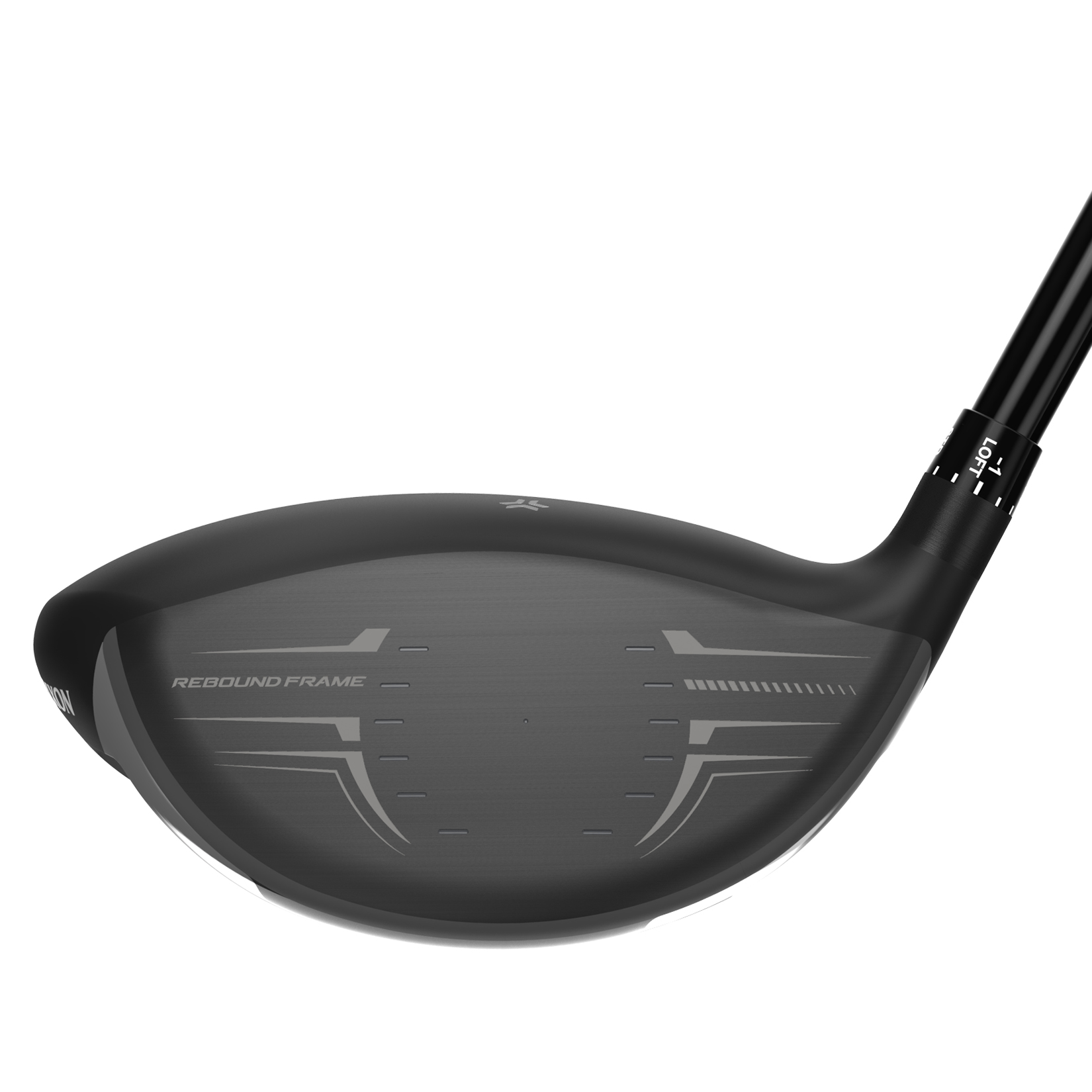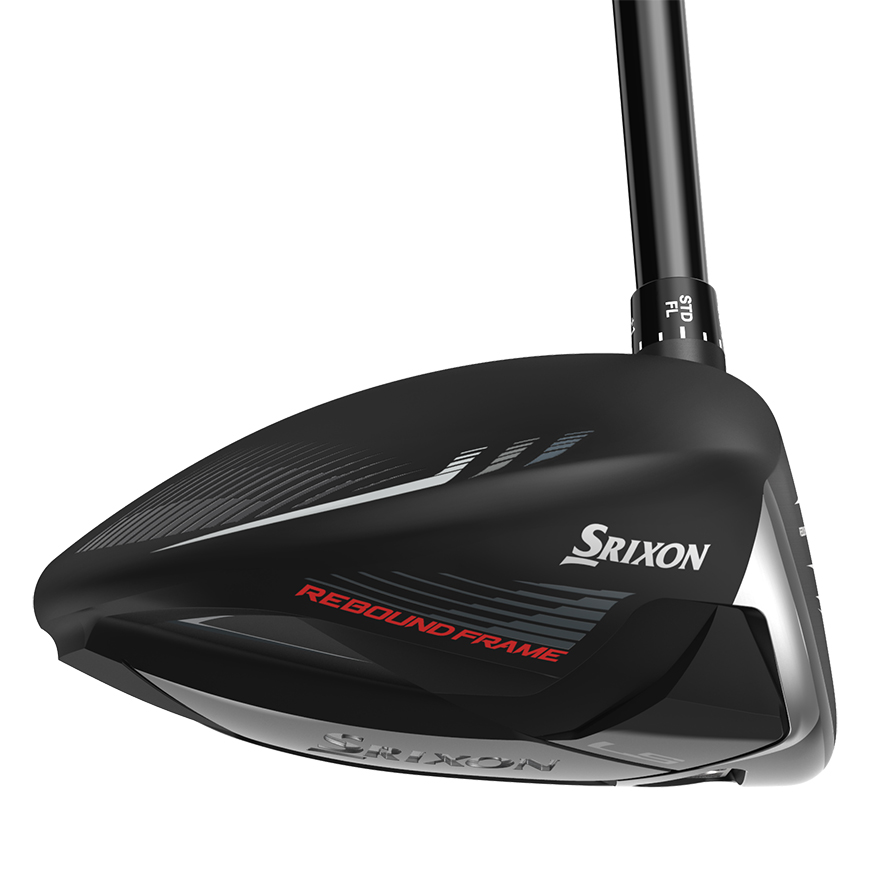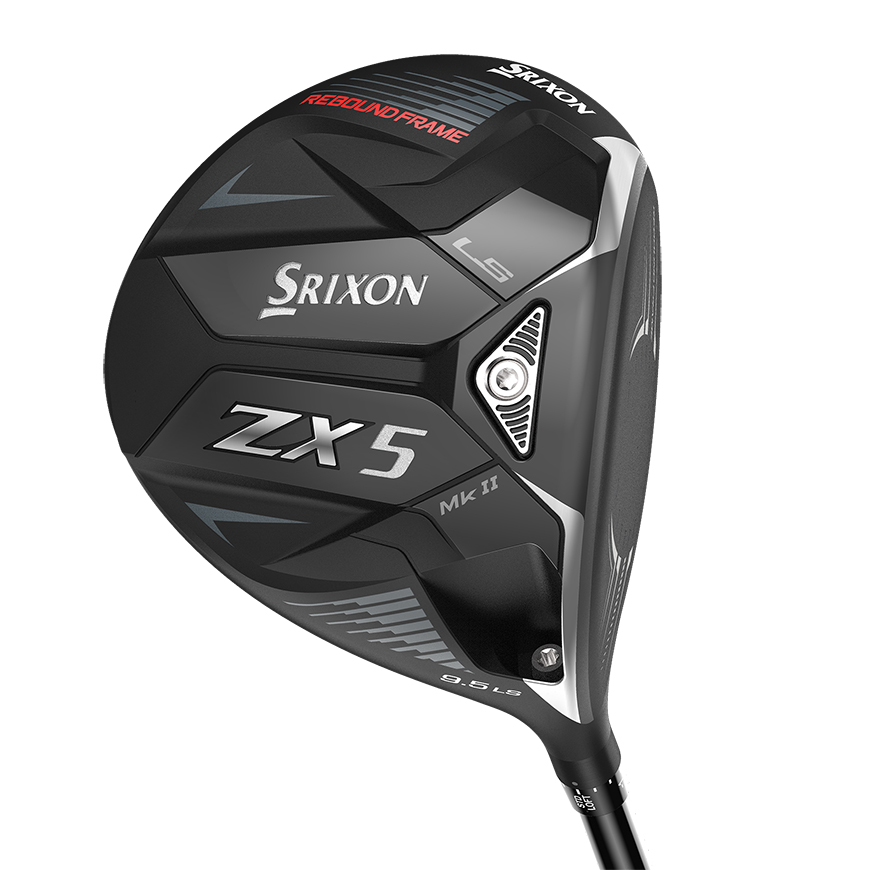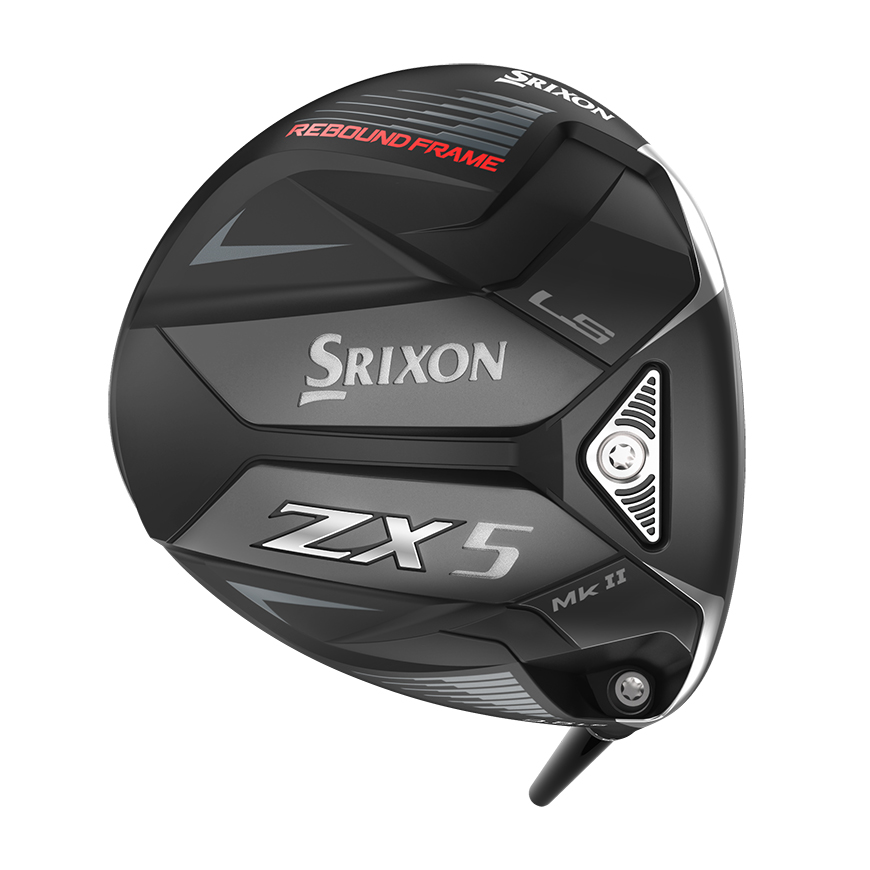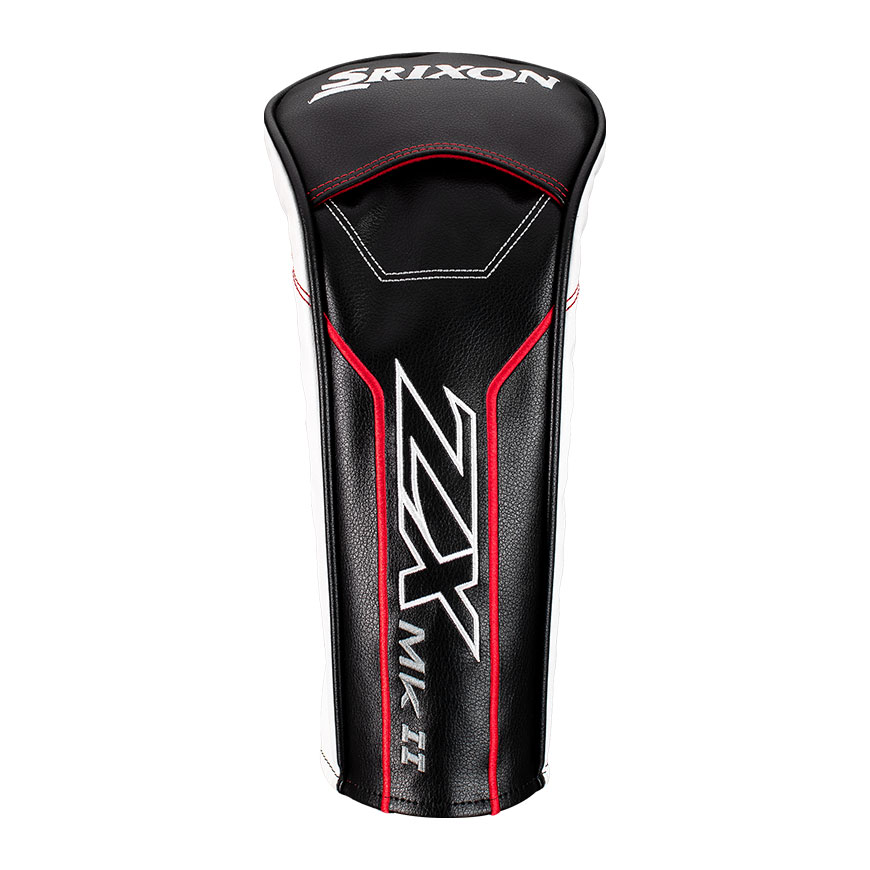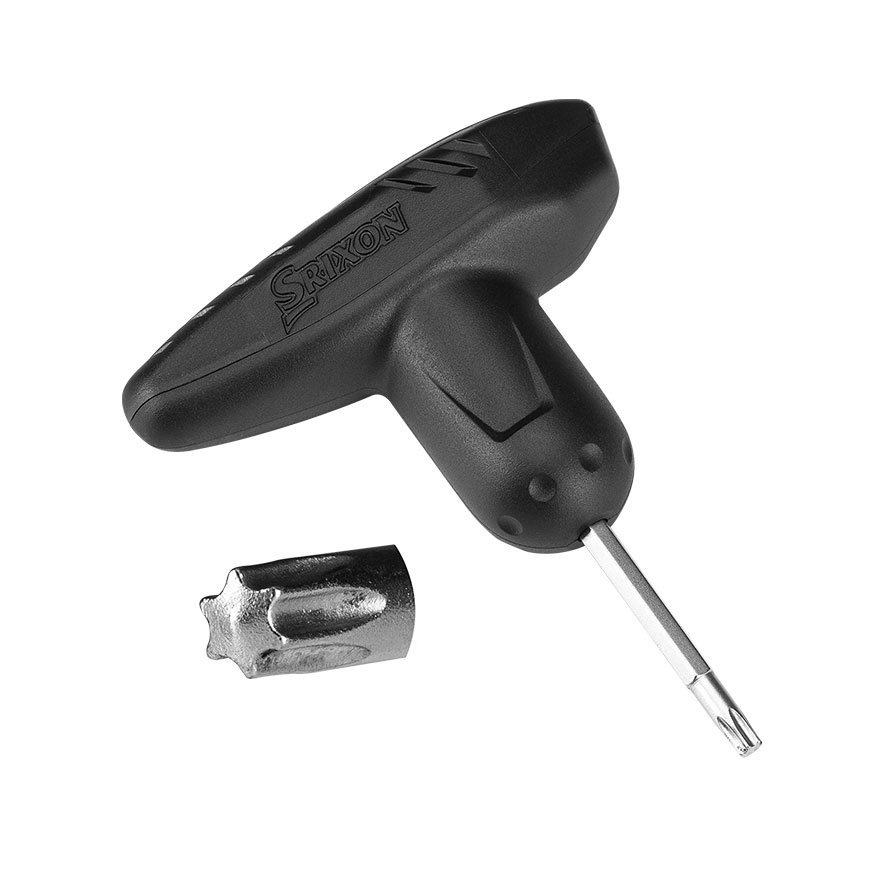 Overview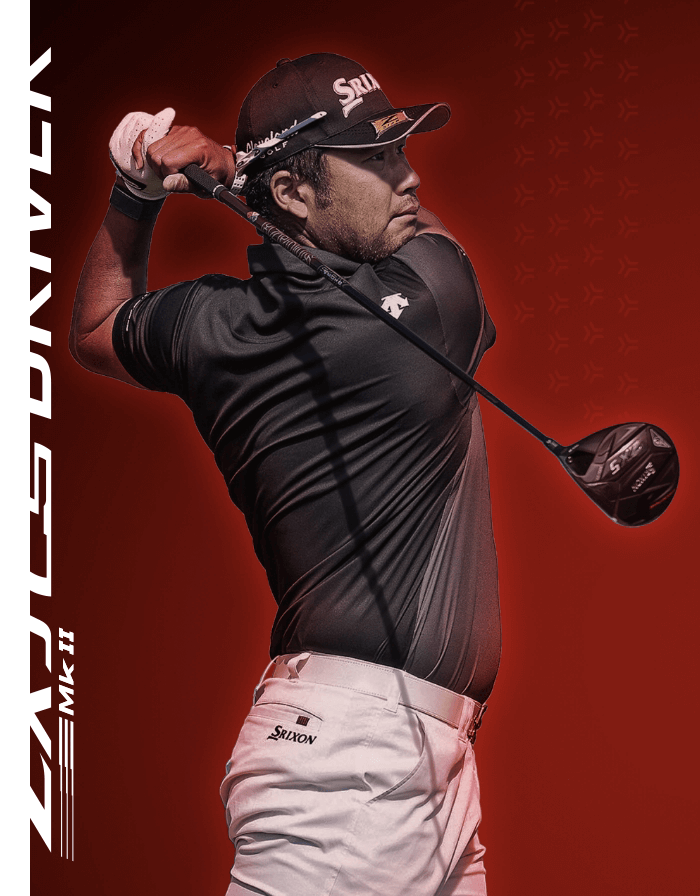 A TRANSFER OF
POWER
Get more power where it counts—at impact. A stronger Rebound Frame design with dual flex zones delivers purer energy transfer from club face through the ball, enhancing distance on every shot. And it's only available on new ZX Mk II Woods.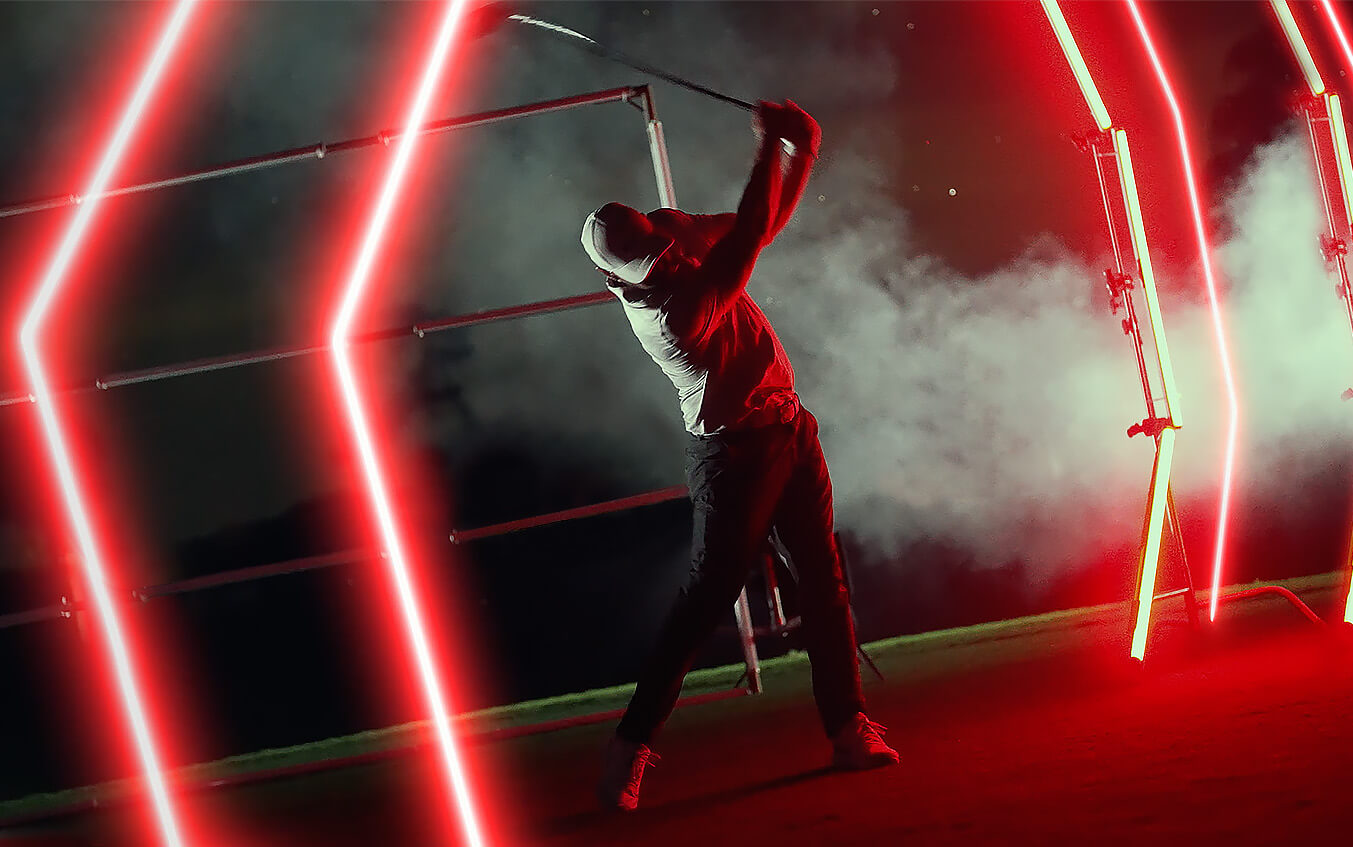 Technology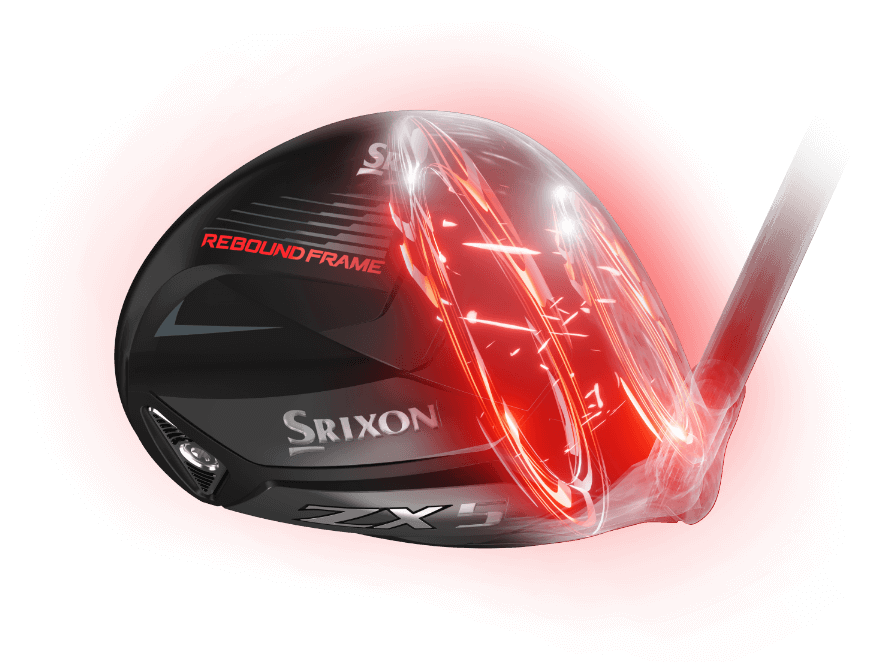 REBOUND FRAME
Most Drivers have one flex zone. Rebound Frame has two. Like a spring within a spring, Rebound Frame elevates COR across the face for increased ball speed. And that extra ball speed leads to more distance off the tee.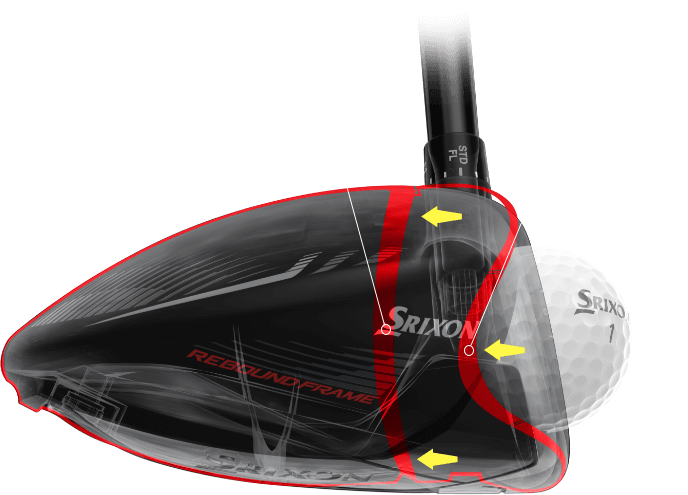 DUAL FLEX ZONES
Here's how it works: Like any modern Driver, the speed of ZX Mk II starts with a flexible face—and our Driver face is especially fast thanks to its advanced Ti51AF Titanium alloy construction.
The similarities end there, though, because Rebound Frame adds a second flexible zone, a ring of thin titanium in the body of the Driver. When these two zones flex simultaneously at impact, then snap back into shape, their compounded energy transfer is far more powerful than single-flex designs.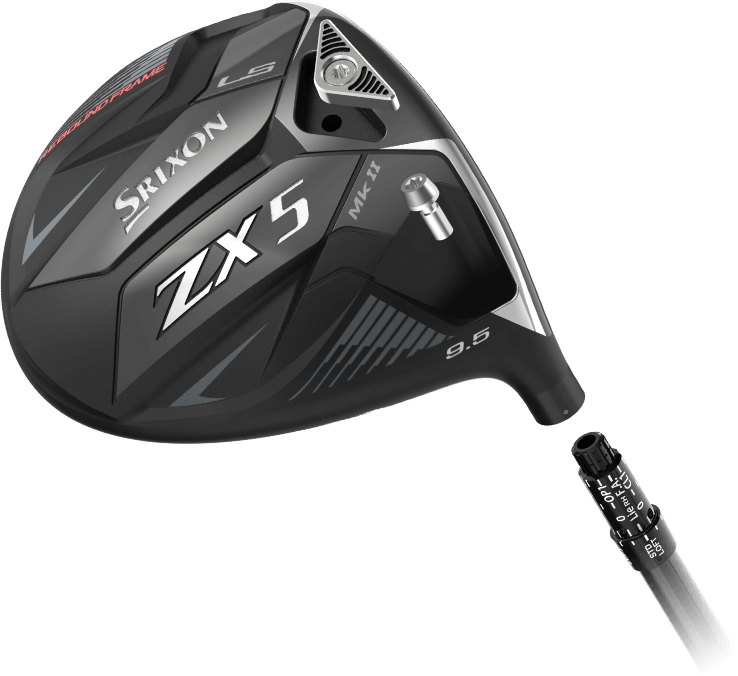 ADJUSTABILITY
The ZX5 LS Mk II comes equipped with one 8g sole weight placed forward in the head that keeps spin low and distance high. An adjustable hosel also provides the opportunity to perfect your preferred loft, lie, and face angle.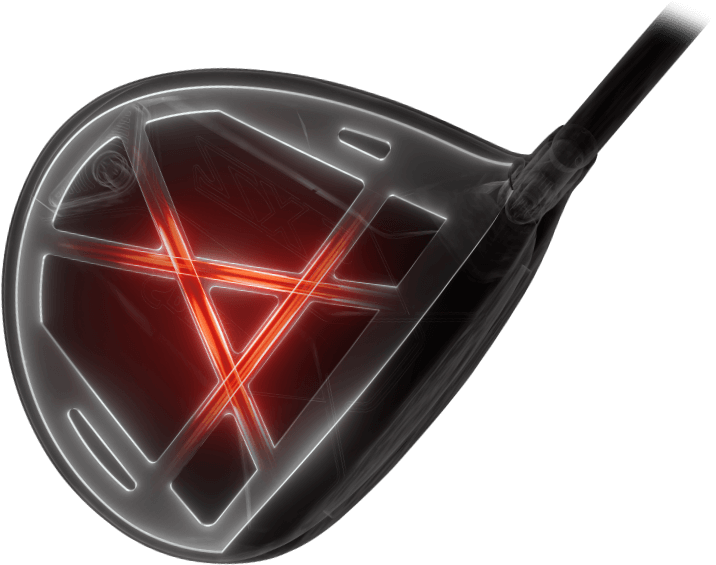 STAR FRAME CROWN
A complex series of ridges and latticework provides the structural integrity necessary to feature a remarkably thin titanium crown. This new, ultralight design gives us the freedom to place discretionary mass where it best suits each ZX Mk II Driver's ideal launch and spin characteristics.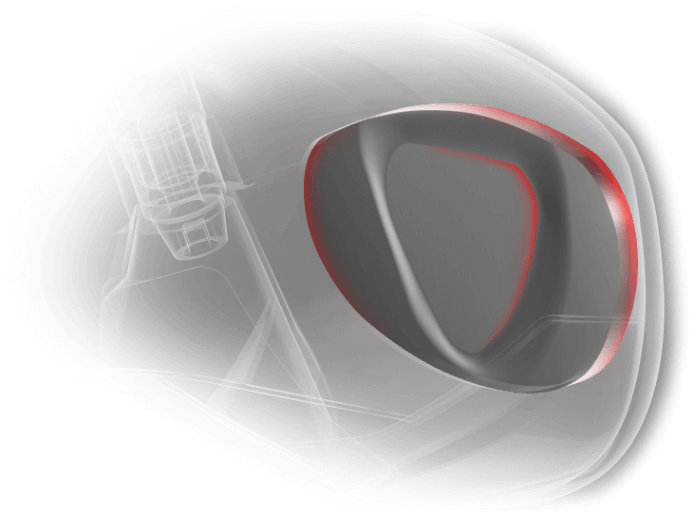 VARIABLE THICKNESS FACE
An intricate thickness pattern—hidden on the backside of our Ti51AF Driver faces—expands high COR areas from heel to toe by improving how energy reflects into the ball on off-center shots. It's adding ball speed for even more distance off the tee.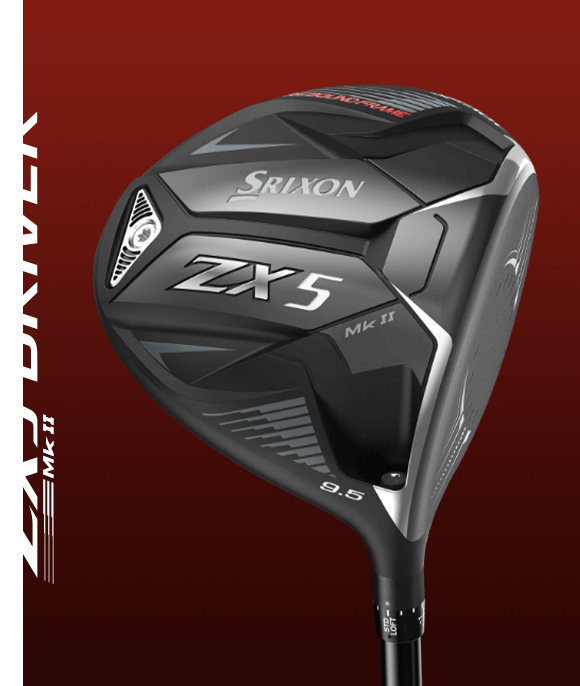 MAX FORGIVENESS
Heightened forgiveness provides high, straight drives. A larger footprint with low and deep weighting inspires confidence.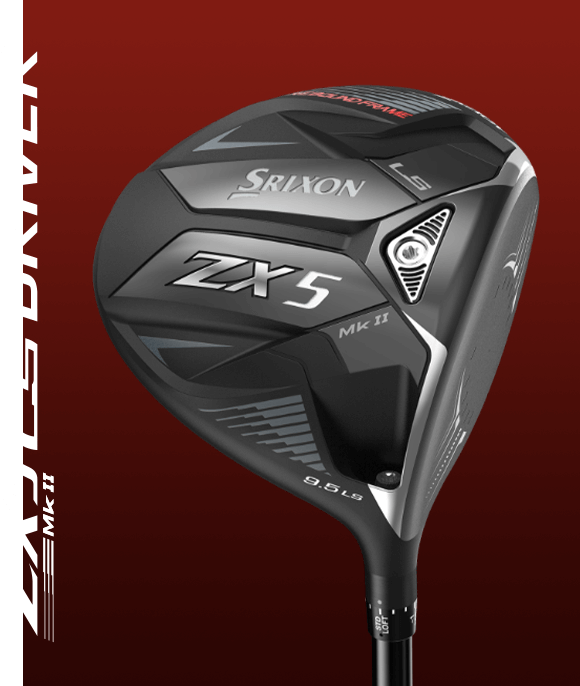 LOW SPIN
Made for very aggressive swings. A larger footprint with forward weighting provides low spin and a high degree of forgiveness.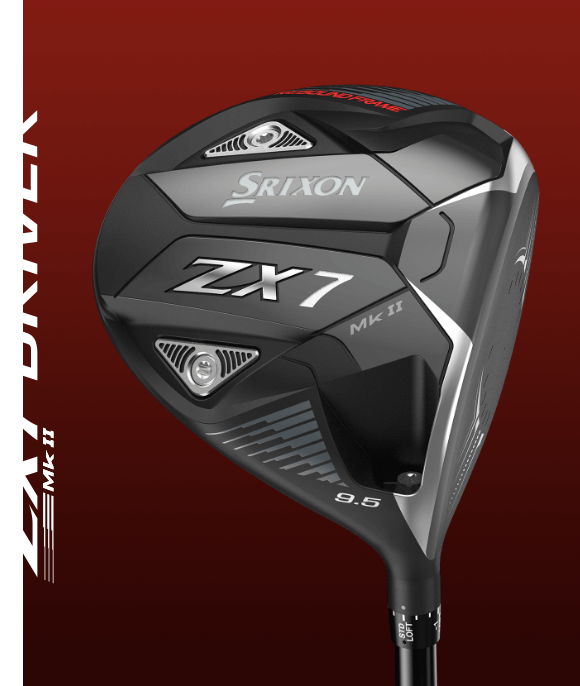 MAX ADJUSTABILITY
Enjoy maximum workability for complex shotmaking with a compact silhouette and complete clubhead adjustability.
| | | | |
| --- | --- | --- | --- |
| Spin | Mid | Lowest | Low |
| Launch | High | Mid-High | Mid |
| Forgiveness | High | Mid-High | Mid |
| Flight Bias | Straight-Draw | Straight | Straight-Fade |
| Workability | Low | Low-Mid | Mid-High |
| Weight Adjustment | SW (Rear Weight) | SW (Front Weight) | Flight (Heel/Toe Weight) |
Specs
| LOFT | HAND | LIE | VOLUME | LENGTH | SWING WEIGHT | CLUB WEIGHT |
| --- | --- | --- | --- | --- | --- | --- |
| 8.5° | RH | 58.5° | 460cc | 45.25" | D3(R,S), D4(X) | 314g(S), 324g(X) |
| 9.5° | RH | 58.5° | 460cc | 45.25" | D3(R,S), D4(X) | 314g(S), 324g(X) |
| 10.5° | RH | 58.5° | 460cc | 45.25" | D3(R,S) | 314g(S) |
PROJECT X HZRDUS BLACK GEN 4 70/60

The new Project X HZRDUS Black features a low-trajectory, low-spin design for better players with aggressive swing tempos. It features an ultra-stiff midsection along with a stiff tip section to provide the low launch and low spin required to keep up with your aggressive swing.
| FLEX | WEIGHT | TORQUE | TIP DIAMETER | BUTT DIAMETER | LAUNCH | SPIN |
| --- | --- | --- | --- | --- | --- | --- |
| X (6.5) | 71g | 3.1° | .335" | .640" | Low | Low |
| S (6.0) | 62g | 3.3° | .335" | .640" | Low | Low |
| R (5.5) | 62g | 3.8° | .335" | .640" | Low | Low |
GOLF PRIDE TOUR VELVET 360

Golf Pride Tour Velvet grips have been the #1 choice of the world's best for years. Our 360 version has less intrusive logos along with a state-of-the-art rubber-blend compound and a nonslip surface pattern for maximum playability.
| SIZE | CORE | WEIGHT |
| --- | --- | --- |
| Standard | .580" | 52g |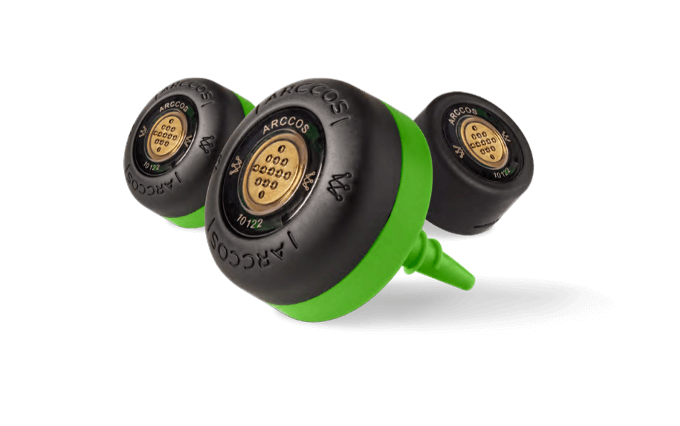 RECEIVE FREE ARCCOS SENSORS AND ARCCOS CADDIE TRIAL
Tracking your data leads to better decisions and lower scores. That's why we've partnered with Arccos, the game's most complete on-course tracking system that helps you play smarter and improve faster.
Purchasing this club gives you free access to Arccos Smart Sensors and Caddie. Look in your Email inbox following your purchase for details on how to redeem.
CUSTOM SHAFTS
CUSTOMIZE WITH WORLD-CLASS SHAFTS
To play like the best, you need gear built with the best components available. Upgrade your new ZX Mk II with one of the many premium Woods shafts available in our extensive catalog. Match your swing to the weight, feel and flex that'll maximize your distance and accuracy across the course. Click "Custom Build" above to explore all your options.

Additional options available. Inventory may vary.
CUSTOM GRIPS
UPGRADE TO YOUR FAVORITE GRIP
A bevy of custom grip choices ensures you have the freedom to personalize your Woods down to the smallest detail, usually at no additional cost. Cord, non-cord, standard and jumbo sizes are all available in our extensive custom grips catalog. Click "Custom Build" above to explore all your options.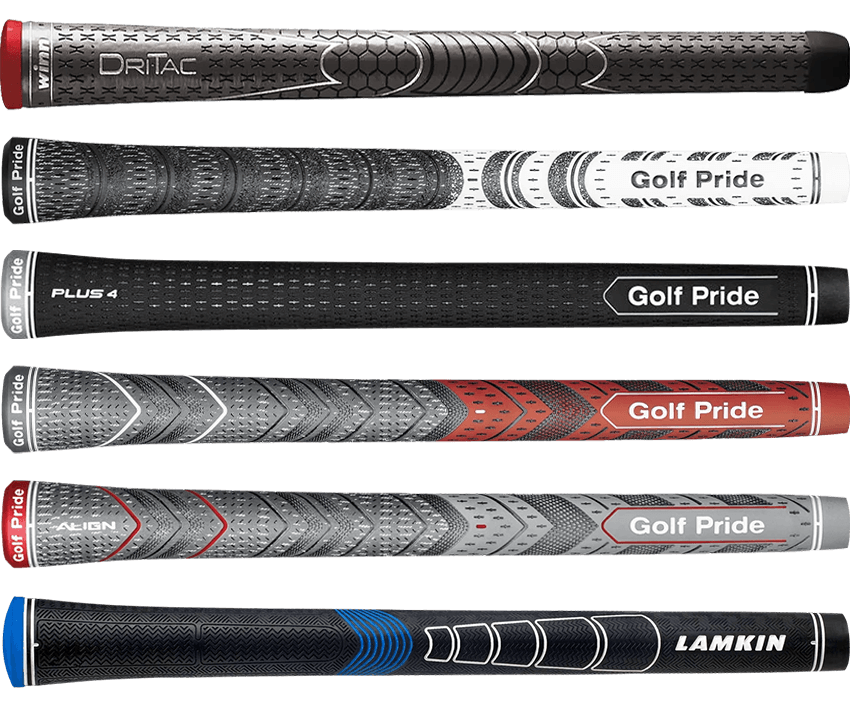 Additional options available. Inventory may vary.
CUSTOM BUILD OPTIONS
MODELS
LENGTH ADJUSTMENT
(Increments of 1/4")
GRIP AND WRAPS
-1" to +2" or Uncut*
• 1 to 3 Wraps
• 1 to 3 Extra Lower Wraps
• Grip Upside Down
• Grip Upside Down + 1 to 3 Wraps
• Uninstalled / In Box
-1" to +2" or Uncut*
-1" to +2" or Uncut*
-1" to +2" or Uncut
-1" to +1.5" or Uncut
*To ensure a USGA measured Driver length of under 46" and compliance with model local rule MLR G-10, only order 1/4" overlength or less.
SOLE WEIGHT ADJUSTABILITY GUIDE
ADJUSTABLE WEIGHTS
The ZX5 Mk II comes equipped with one 8g sole weight placed low and deep in the head for high-launch performance. The ZX5 LS Mk II comes equipped with one 8g sole weight placed forward for low-spin performance. To adjust swing weight, purchase any of the additional ZX Driver Weights or order as custom.
Star-shaped TORX(T25) tip
Universal torque wrench included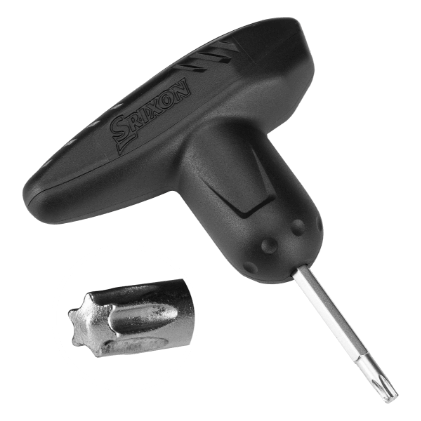 SWING WEIGHT ADJUSTMENT

ADDITIONAL WEIGHTS AVAILABLE FOR PURCHASE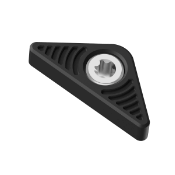 2g (Resin)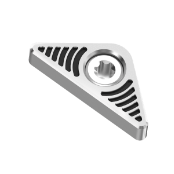 4g (Aluminum)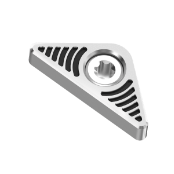 6g (Titanium)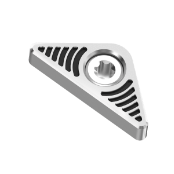 8g/10g (Stainless)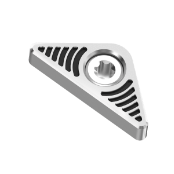 10g (Stainless)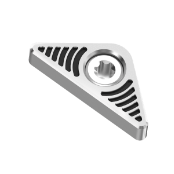 12g/14g (Tungsten-Nickel)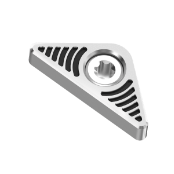 14g (Tungsten-Nickel)
Weight kit includes 2g, 4g, 8g, 12g, 14g weights.
HOSEL SLEEVE ADJUSTABILITY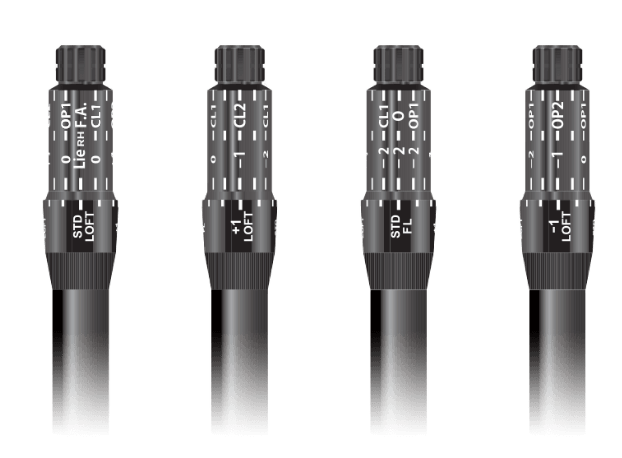 All ZX Mk II Driver models put you in control with adjustable hosels that let you tune face angle, lie angle, and loft until you've found the perfect combination of each. In all, there are 12 different positions, which means you're bound to find the perfect setup for your swing.
The four primary loft settings are marked on the sleeve at STD LOFT, -1 LOFT, +1 LOFT, and STD FL. The varying settings between each are visible on the pre-installed shaft tip.
The chart below will help you decide which configuration is right for your swing.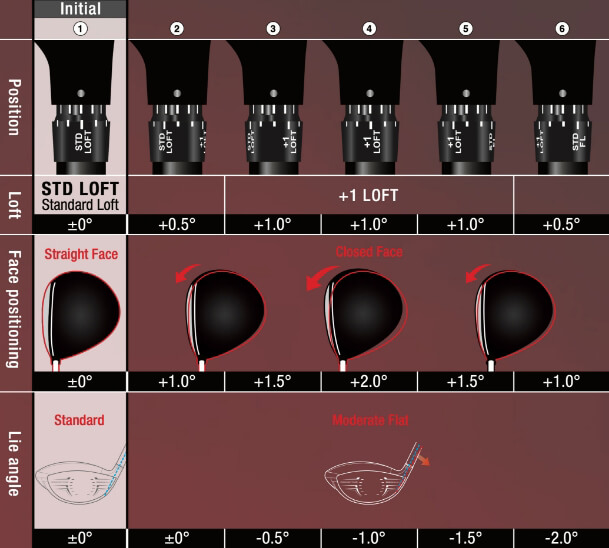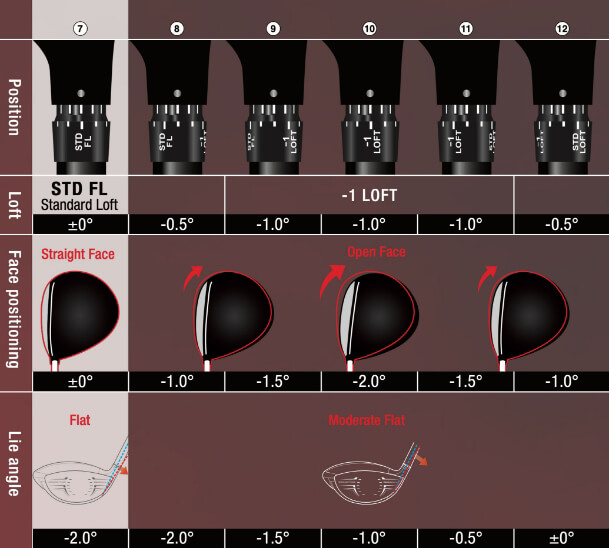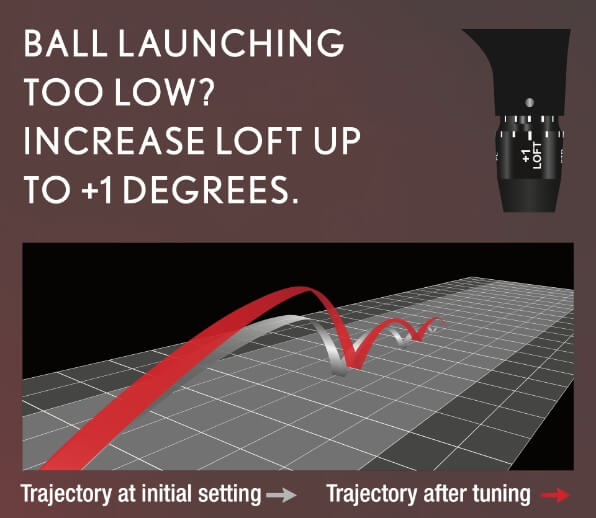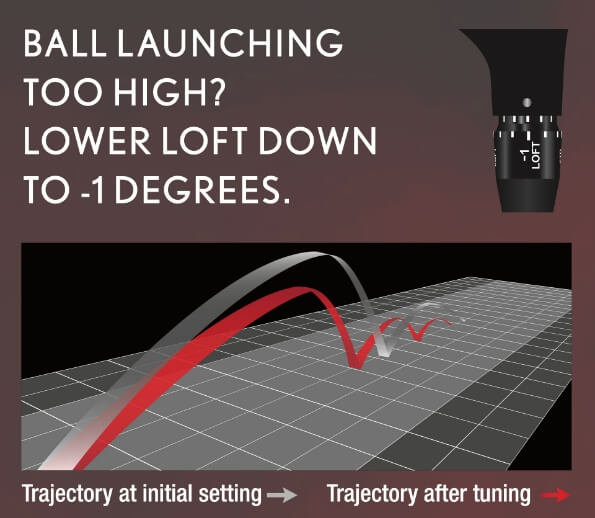 HOW TO REMOVE AND INSTALL QTS SLEEVE (TORQUE WRENCH OPERATION)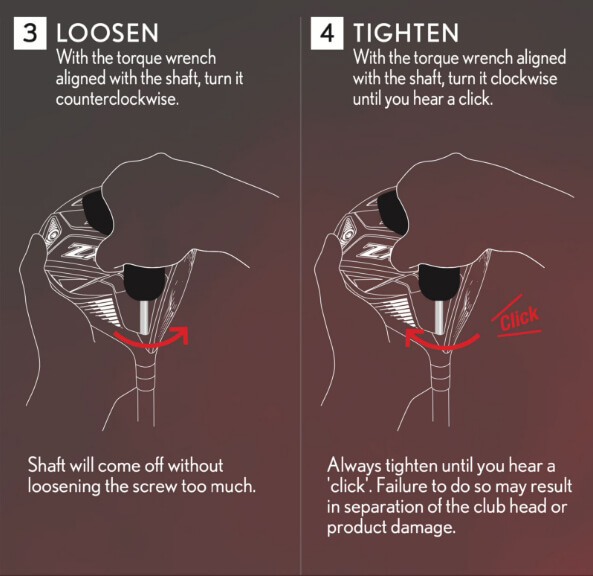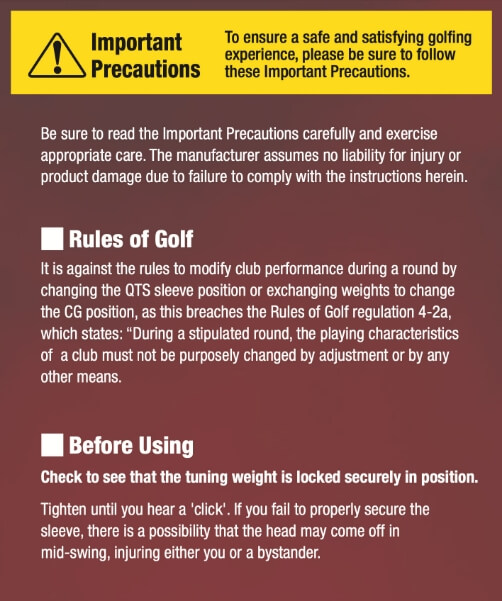 Reviews
Loft
Please select an available option
Shaft Flex
Please select an available option
Hand
Please select an available option
Loft
Please select an available option
Shaft Type
Please select an available option
Shaft Model
Please select an available option
GRAPHITE - Stock - Project X - HZRDUS Black Gen 4 60/70 - Low Launch
GRAPHITE - Aldila - Rogue Slv 110 MSI 60 2nd Gen - Low-Mid Launch

GRAPHITE - Aldila - Ascent Ultralight 40 - High Launch

GRAPHITE - Aldila-EXOTIC - Rogue MSI 130 Black 60 - Mid-High Launch (+$300 ~3wk Lead Time)

GRAPHITE - Aldila-EXOTIC - Rogue MSI 130 Black 50 - Mid-High Launch (+$300 ~3wk Lead Time)

GRAPHITE - Fujikura - Ventus Blue 7 Non Velocore - Mid Launch

GRAPHITE - Fujikura - Ventus Blue 6 Non Velocore - Mid Launch

GRAPHITE - Fujikura - Ventus Blue 5 Non Velocore - Mid Launch

GRAPHITE - Fujikura-EXOTIC - Ventus Blue TR 7 Velocore - Mid Launch (+$250 ~3wk Lead Time)

GRAPHITE - Fujikura-EXOTIC - Ventus Blue TR 6 Velocore - Mid Launch (+$250 ~3wk Lead Time)

GRAPHITE - Fujikura-EXOTIC - Ventus Blue TR 5 Velocore - Mid Launch (+$250 ~3wk Lead Time)

GRAPHITE - Fujikura-EXOTIC - Ventus Red TR 6 Velocore - Mid-High Launch (+$250 ~3wk Lead Time)
GRAPHITE - Fujikura-EXOTIC - Ventus Red TR 5 Velocore - Mid-High Launch (+$250 ~3wk Lead Time)

GRAPHITE - Fujikura-EXOTIC - Ventus Black TR 7 Velocore - Low Launch (+$250 ~3wk Lead Time)

GRAPHITE - Fujikura-EXOTIC - Ventus Black TR 6 Velocore - Low Launch (+$250 ~3wk Lead Time)
GRAPHITE - Fujikura-EXOTIC - Ventus Red 6 Velocore - Mid-High Launch (+$250 ~3wk Lead Time)

GRAPHITE - Fujikura-EXOTIC - Ventus Red 5 Velocore - Mid-High Launch (+$250 ~3wk Lead Time)

GRAPHITE - Fujikura-EXOTIC - Ventus Blue 7 Velocore - Mid Launch (+$250 ~3wk Lead Time)

GRAPHITE - Fujikura-EXOTIC - Ventus Blue 6 Velocore - Mid Launch (+$250 ~3wk Lead Time)

GRAPHITE - Fujikura-EXOTIC - Ventus Blue 5 Velocore - Mid Launch (+$250 ~3wk Lead Time)

GRAPHITE - Fujikura-EXOTIC - Ventus Black 7 Velocore - Low Launch (+$250 ~3wk Lead Time)

GRAPHITE - Fujikura-EXOTIC - Ventus Black 6 Velocore - Low Launch (+$250 ~3wk Lead Time)

GRAPHITE - Graphite Design-EXOTIC - Tour AD CQ-7 (Gold) - Mid-High Launch (+$250 ~3wk Lead Time)

GRAPHITE - Graphite Design-EXOTIC - Tour AD CQ-6 (Gold) - Mid-High Launch (+$250 ~3wk Lead Time)

GRAPHITE - Graphite Design-EXOTIC - Tour AD DI-7 (Orange) - Mid-High Launch (+$250 ~3wk Lead Time)

GRAPHITE - Graphite Design-EXOTIC - Tour AD DI-6 (Orange) - High Launch (+$250 ~3wk Lead Time)

GRAPHITE - Graphite Design-EXOTIC - Tour AD XC-7 (Black) - Low-Mid Launch (+$250 ~3wk Lead Time)

GRAPHITE - Graphite Design-EXOTIC - Tour AD XC-6 (Black) - Low-Mid Launch (+$250 ~3wk Lead Time)

GRAPHITE - Graphite Design-EXOTIC - TOUR AD HD 6 (WhiteBlue) - Mid Launch (+$250 ~3wk Lead Time)

GRAPHITE - Graphite Design-EXOTIC - TOUR AD HD 7 (WhiteBlue) - Mid Launch (+$250 ~3wk Lead Time)

GRAPHITE - Graphite Design-EXOTIC - Tour AD IZ-7 (BlackOrange) - High Launch (+$250 ~3wk Lead Time)

GRAPHITE - Graphite Design-EXOTIC - Tour AD IZ-6 (BlackOrange) - High Launch (+$250 ~3wk Lead Time)

GRAPHITE - KBS-EXOTIC - TD 70 Wood Category 4 - Low-Mid Launch (+$250 ~3wk Lead Time)

GRAPHITE - KBS-EXOTIC - TD 60 Wood Category 4 - Low-Mid Launch (+$250 ~3wk Lead Time)

GRAPHITE - KBS-EXOTIC - TD 70 Wood Category 3 - Mid Launch (+$250 ~3wk Lead Time)

GRAPHITE - KBS-EXOTIC - TD 60 Wood Category 3 - Mid Launch (+$250 ~3wk Lead Time)

GRAPHITE - KBS-EXOTIC - TD 50 Wood Category 3 - Mid Launch (+$250 ~3wk Lead Time)

GRAPHITE - KBS-EXOTIC - TD 50 Wood Category 2 - Mid-High Launch (+$250 ~3wk Lead Time)

GRAPHITE - KBS-EXOTIC - TD 50 Wood Category 1 - High Launch (+$250 ~3wk Lead Time)

GRAPHITE - Mitsubishi - Tensei AV Series Blue 65 - Mid Launch

GRAPHITE - Mitsubishi - Tensei AV Series Blue 55 - Mid Launch

GRAPHITE - Mitsubishi - Tensei AV Series White 65 - Low Launch

GRAPHITE - Mitsubishi - Tensei AV Series White 75 - Low Launch

GRAPHITE - Mitsubishi-EXOTIC - Tensei AV Raw Blue 75 - Mid Launch (+$250 ~3wk Lead Time)
Unavailable as configured

GRAPHITE - Mitsubishi-EXOTIC - Tensei AV Raw White 75 - Low Launch (+$250 ~3wk Lead Time)
Unavailable as configured

GRAPHITE - Mitsubishi-EXOTIC - Diamana ZF 60 - Mid Launch (+$250 ~3wk Lead Time)
Unavailable as configured

GRAPHITE - Project X - HZRDUS Smoke Red RDX 50/60 - Mid Launch

GRAPHITE - Project X - HZRDUS Blue RDX 60 - Low Launch
Unavailable as configured

GRAPHITE - Project X - Evenflow Riptide CB 40 - Mid Launch

GRAPHITE - Project X-EXOTIC - Evenflow Riptide 70 - Mid Launch
Unavailable as configured
GRAPHITE - Project X - Cypher Fifty - Mid-High Launch

GRAPHITE - Project X - Cypher Forty - High Launch

GRAPHITE - UST - Helium Nanocore 5 - High Launch

GRAPHITE - UST - Helium Nanocore 4 - High Launch

GRAPHITE - UST EXOTIC - Proforce V2 HL 6 - High Launch

Shaft Flex
Please select an available option
X-Stiff - 95g EXOTIC ~3Wk Lead Time
Stiff - 70g EXOTIC ~3Wk Lead Time
X-Stiff (7.0) - 130g EXOTIC ~3Wk Lead Time
Senior (5.0) - 110g EXOTIC ~3Wk Lead Time
X-Stiff (F5) - 91g EXOTIC ~3Wk Lead Time
X-Stiff (F5) - 90g EXOTIC ~3Wk Lead Time
Shaft Length
Please select an available option
Grip Model
Please select an available option
Stock - Golf Pride - Tour Velvet 360 - .580 [52g]

Golf Pride - Tour Velvet - .580 [52g]

Golf Pride - Tour Velvet - .600 [53g] - Midsize

Golf Pride - Tour Velvet - .600 [61g] - Jumbo

Golf Pride - MCC Black - .600 [46.5g]

Golf Pride - MCC Black - .600 [59g] - Midsize

Golf Pride - MCC Red - .600 [46.5g]

Golf Pride - MCC Red - .600 [59g] - Midsize

Golf Pride - MCC Blue - .600 [46.5g]

Golf Pride - MCC Blue - .600 [59g] - Midsize

Golf Pride - MCC White - .600 [46.5g]

Golf Pride - MCC White - .600 [59g] - Midsize

Golf Pride - Tour Velvet Plus4 - .600 [52g] (+$10)

Golf Pride - Tour Velvet Plus4 - .600 [65.5g] - Midsize (+$10)

Golf Pride - Tour Velvet ALIGN - .600 Reminder [51.5g] (+$10)

Golf Pride - Tour Velvet ALIGN - .600 Reminder [64g] - Midsize (+$10)

Golf Pride - Tour Velvet Full Cord - .580 [50.5g] (+$10)