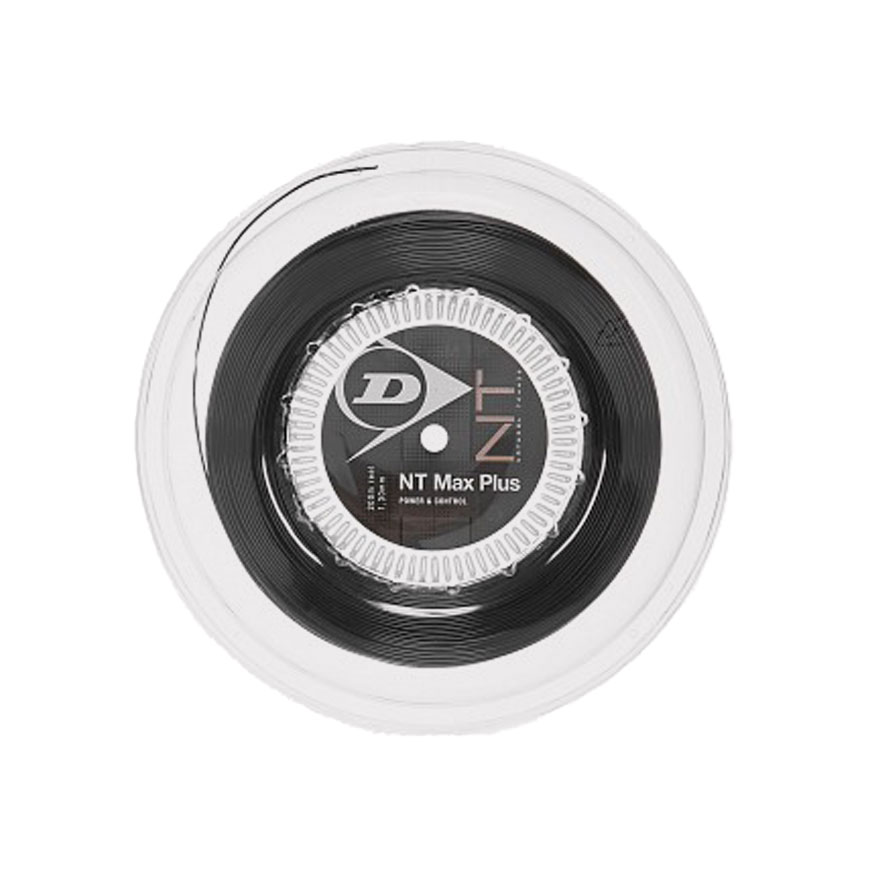 The Dunlop NT Max Plus strings allow for more rotation while maintaining the same control, giving you better touch and feel.
The high elasticity provides a great balance between power and control.
Revolutionary process allows for both long lasting tension hold and durability.
Special surface structure provides greater ball control and increased power.
The microstructure allows increased rotation for better feel and touch.
REV NT Coating eliminates "shifting" & "burning" of the strings
Gauge: 16/1.30mm, 17/1.25mm
Length: 660ft/200m
The revolutionary NT Max Plus string system features a unique string coating which prevents loss of string tension and helps to maintain an even string bed tension for a longer period, resulting in higher and more consistent performance.

Based on this special surface structure, the player gets more ball control and acceleration. The microstructure allows more rotation while maintaining the same control, giving the player a better feel and touch. Due to the innovative Co Poly material, the string generates ideal power and simultaneously ideal control.