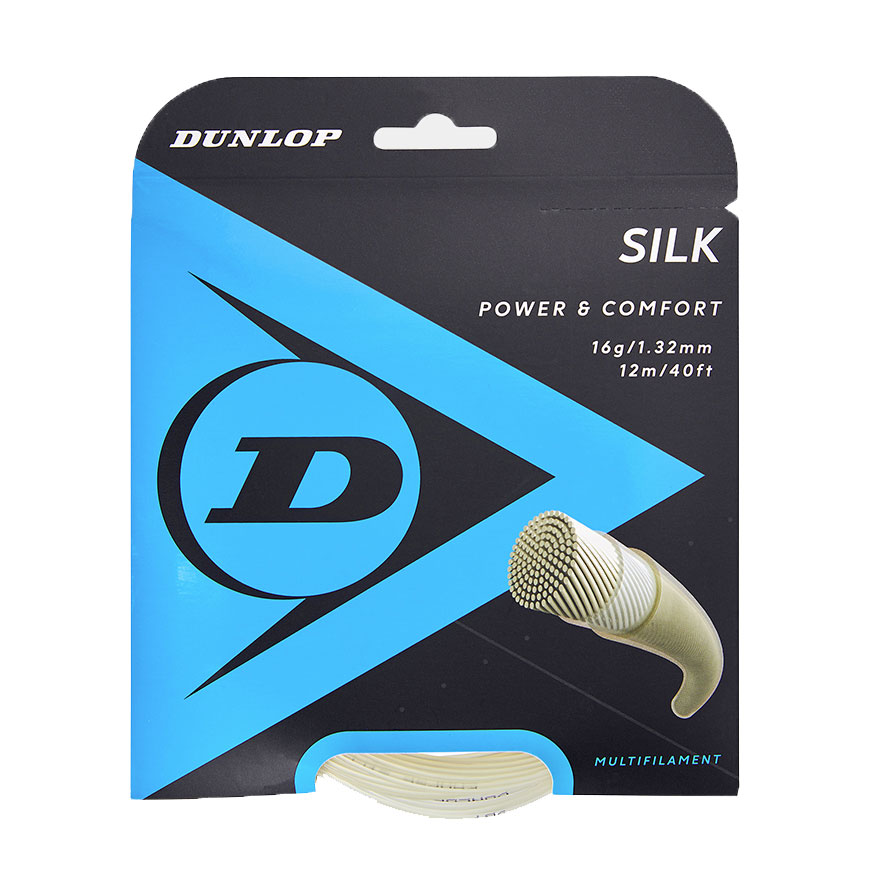 The Dunlop Silk tennis string is a premium, multifilament string for maximum power and comfort.
Ultra premium multi-filament string delivering unmatched power and comfort.
Gut-like playability, touch & feel.
Pure DuPont PA66 multi-filament central core.
Fibers bonded with thermo elastic PU resin.
Colors: Natural & Black
Please enter a quantity between 1 and 24
Available To Order

Estimated Ship Date: 3/28/2023
Find a Dealer
Available in natural and black colors, the Dunlop Silk tennis string is ideal for precision players seeking added feel while enhancing their natural power. Silk provides consistency and command for skilled players looking for forceful contact on all their ground strokes.
Reviews