4.2 out of 5 Customer Rating
R2,199.99
The Smart Sole 4 makes the short game easier. Featuring an extra wide sole and improved Feel Balancing Technology, the Smart Sole 4 delivers maximum forgiveness and easier bunker play for those needing more short game assistance.

Note: Smart Sole is conforming and ok for tournament play.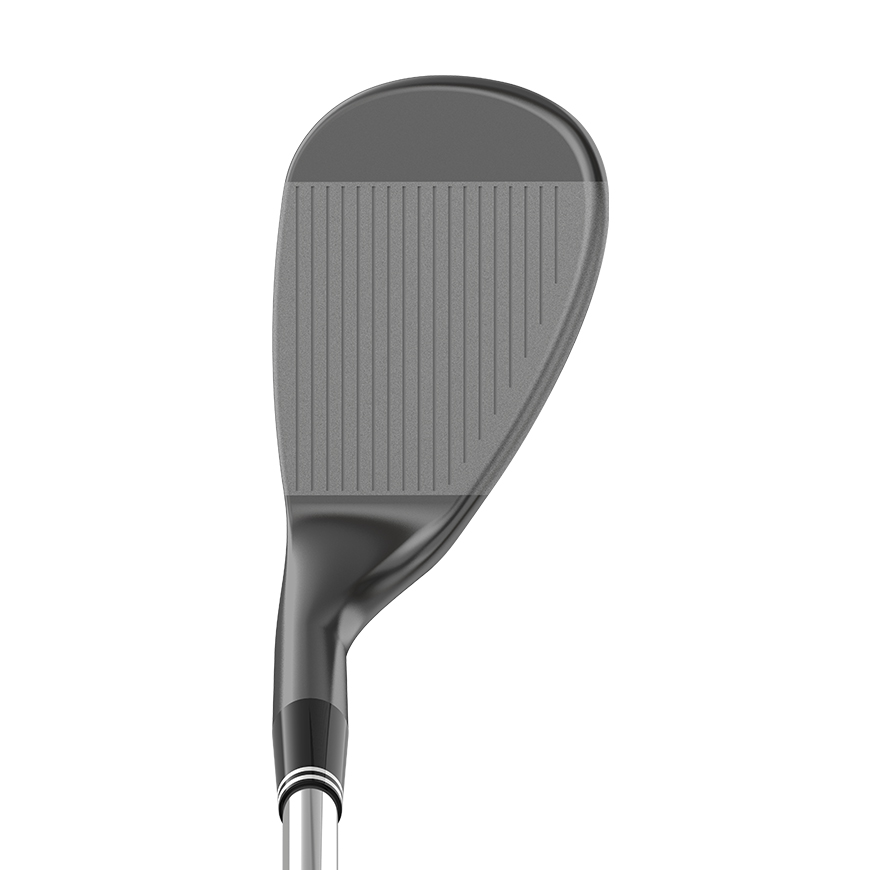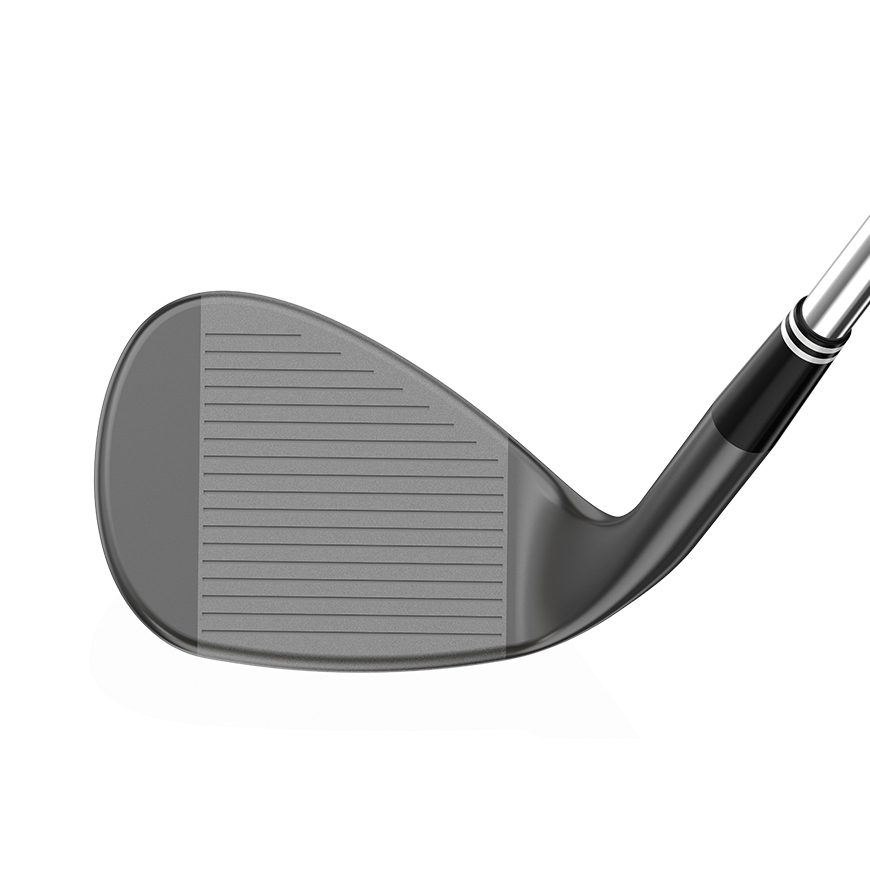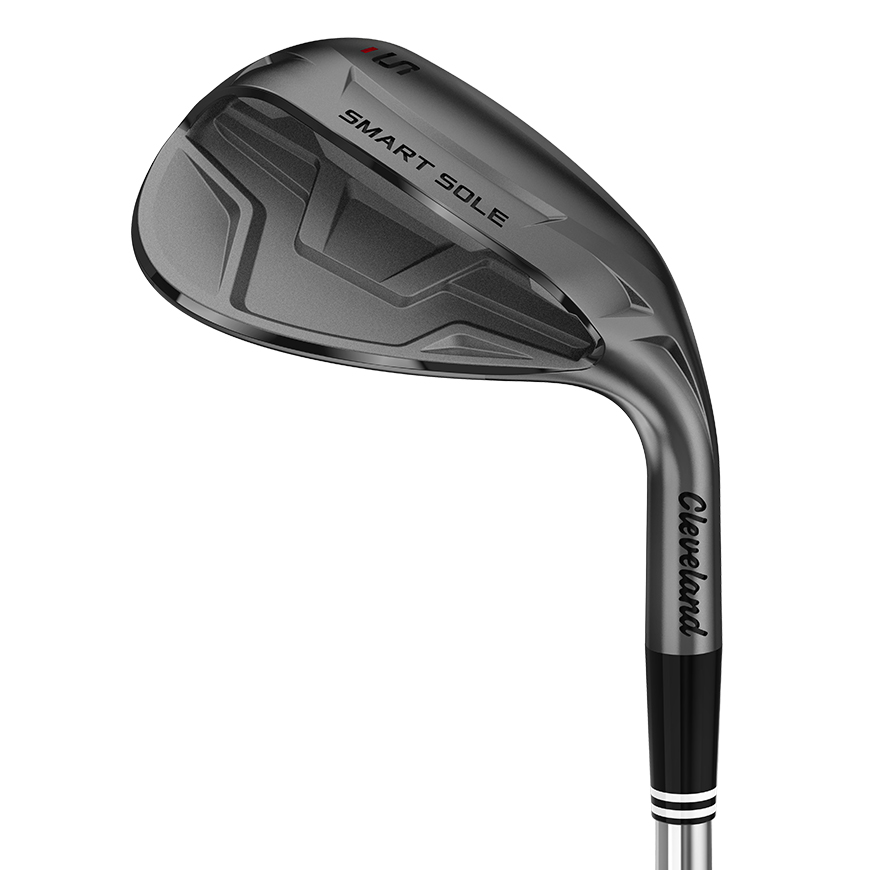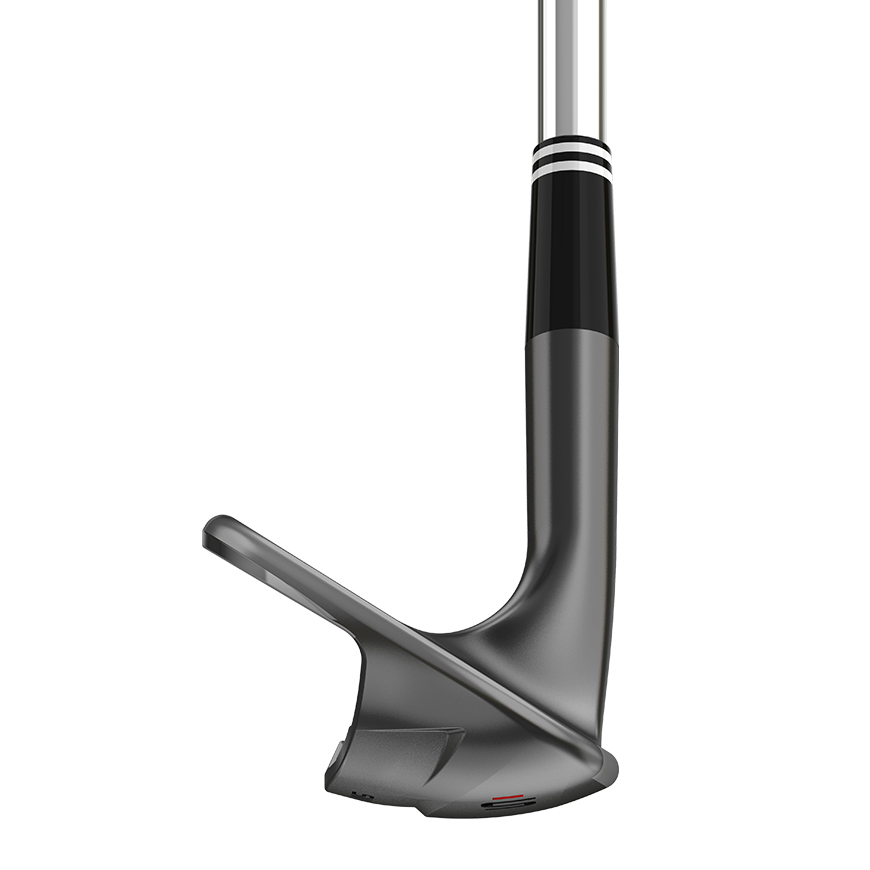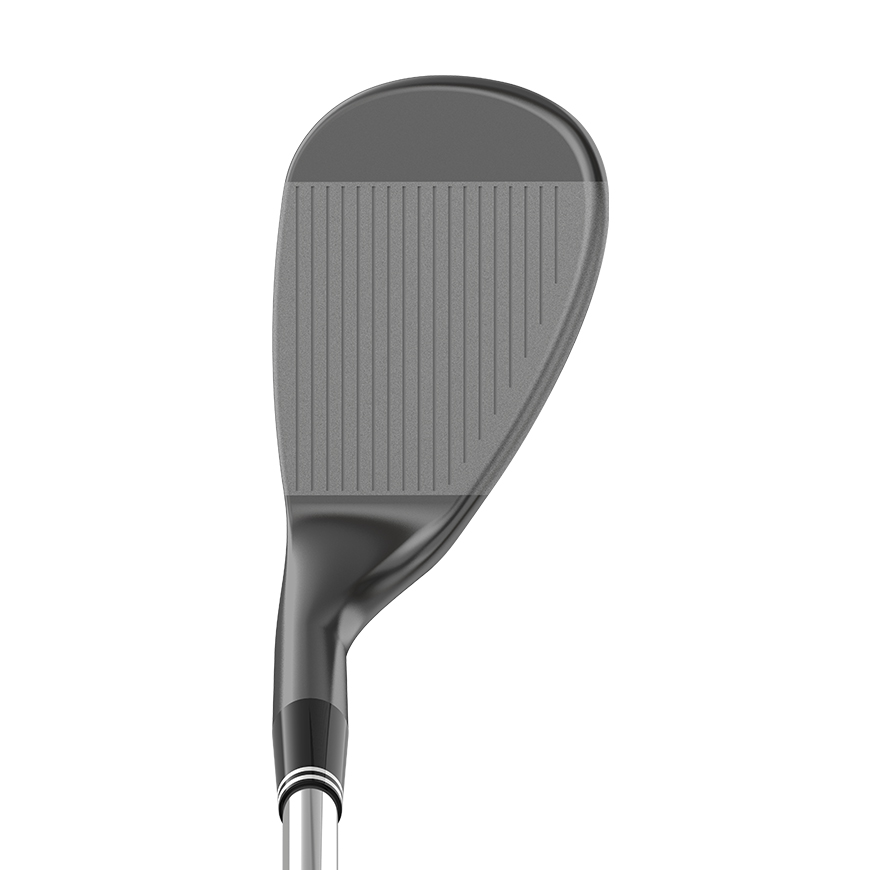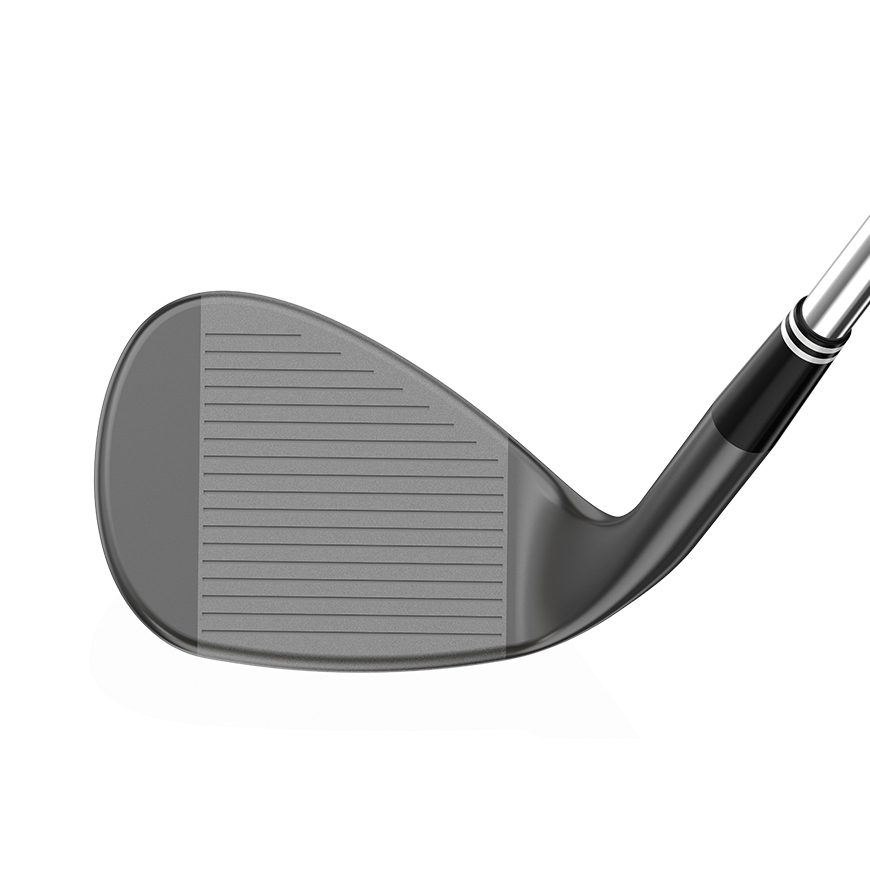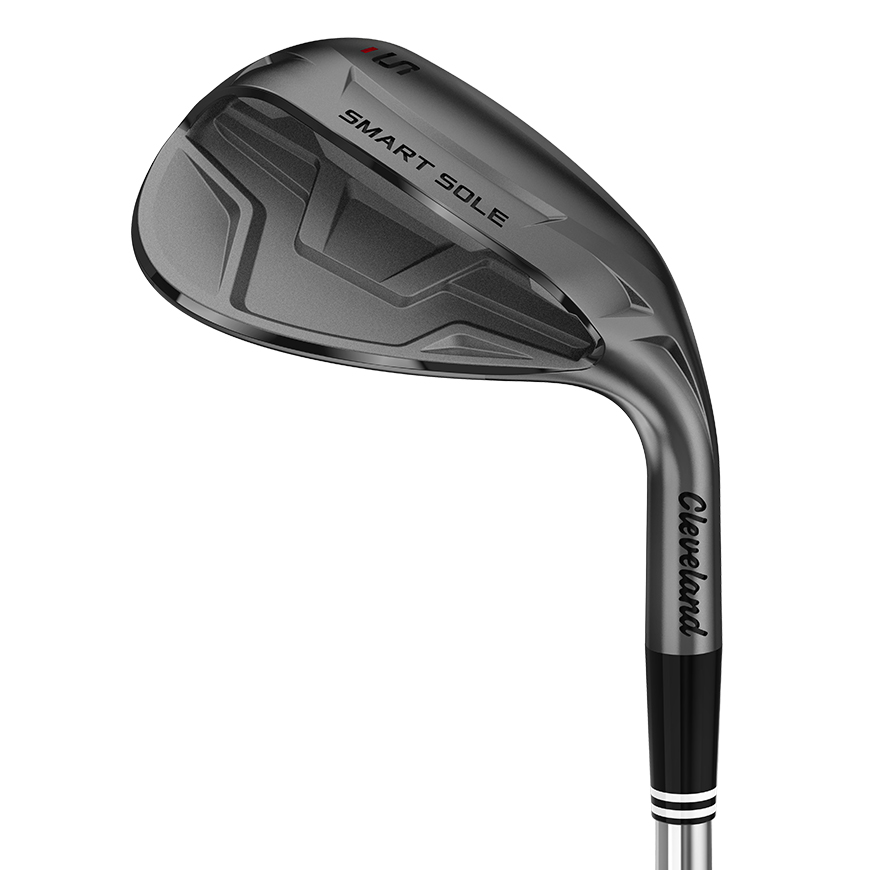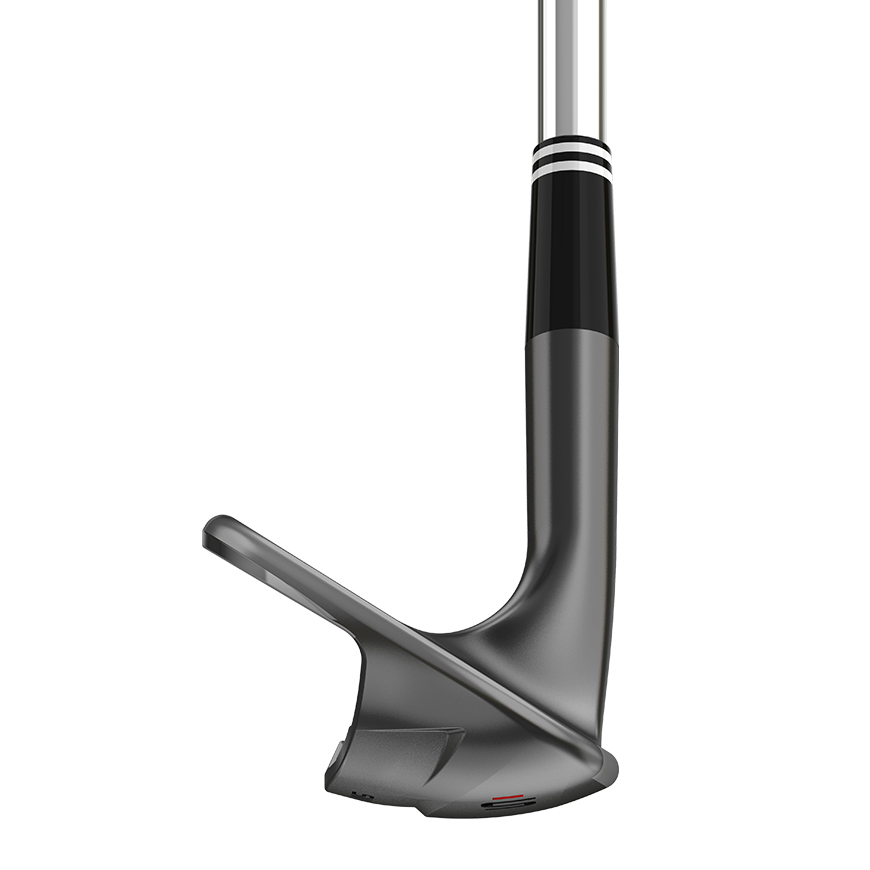 Overview
Smart Sole 4 delivers an enhanced three-tiered sole, which makes it easy to get up and down from any lie, especially on bunker shots. With improved Feel Balancing Technology, new aggressive milled grooves and the addition of the "G" model, Smart Sole 4 provides added versatility and makes the short game easier.
Technology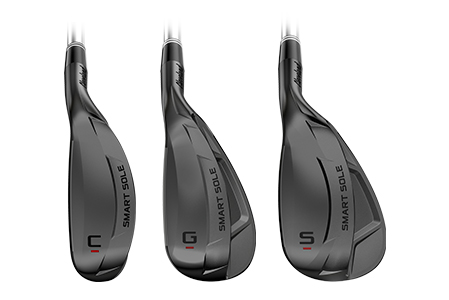 ENHANCED THREE-TIERED SOLE
An extra wide three-tiered sole, with added leading edge bounce, provides maximum forgiveness from the fairway, rough or out of the bunker.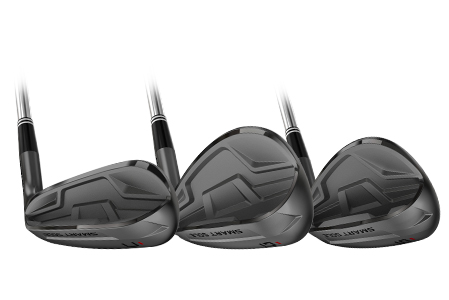 IMPROVED FEEL BALANCING TECHNOLOGY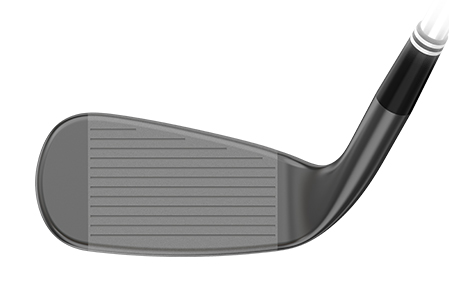 AGGRESSIVE MILLED GROOVES
New aggressive milled grooves generate better spin performace from any conditions.
Specs
| MODEL | LOFT | LIE | LENGTH | STEEL SW | GRAPHITE SW |
| --- | --- | --- | --- | --- | --- |
| C | 42° | 66° | 34" | D3 | D1 |
| G | 50° | 64° | 35.5" | D3 | D2 |
| S | 58° | 64° | 35.25" | D5 | D4 |
SMART SOLE STEEL

| MATERIAL | FLEX | WEIGHT |
| --- | --- | --- |
| STEEL | Wedge | 130g |
GRAPHITE WEDGE

| MATERIAL | FLEX | WEIGHT |
| --- | --- | --- |
| GRAPHITE | Wedge | 106g |
GOLF PRIDE TOUR VELVET 360

| SIZE | CORE | WEIGHT |
| --- | --- | --- |
| STANDARD | 58 ROUND | 52g |
Reviews
Hand
Please select an available option
Loft
Please select an available option
Shaft Type
Please select an available option
Hand
Please select an available option
lie
Please select an available option
Loft Adjustment
Please select an available option
Loft
Please select an available option
Shaft Type
Please select an available option
Shaft Model
Please select an available option
STEEL - Stock - Cleveland Golf - Smart Sole Steel - Mid Launch

STEEL - KBS - Tour Lite - High Launch

STEEL - KBS - Tour - Mid Launch

STEEL - KBS - C-Taper - Low Launch

STEEL - KBS - C-Taper Lite - Mid-High Launch

STEEL - KBS - S Taper Chrome - Mid Launch

STEEL - KBS - Hi Rev 2.0 - Mid Launch

STEEL - KBS - 610 - Low-Mid Launch (+$15)

STEEL - KBS - Tour Custom White - Mid Launch (+$15)

STEEL - KBS - Tour Custom Black - Mid Launch (+$15)

STEEL - KBS-EXOTIC - Tour-V - Mid Launch (+$15 ~3wk Lead Time)

STEEL - KBS-EXOTIC - Tour FLT - Mid Launch (+$15 ~3wk Lead Time)

STEEL - Nippon - NS Pro Modus3 Wedge - Mid Launch

STEEL - Nippon-EXOTIC - NS Pro Modus3 125 - Low Launch (+$20 ~3wk Lead Time)

STEEL - Nippon-EXOTIC - NS Pro Modus3 130 - Mid Launch (+$20 ~3wk Lead Time)

STEEL - Nippon-EXOTIC - NS Pro 950 GH - Mid Launch (+$20 ~3wk Lead Time)
STEEL - Project X - Project X - Low Launch (+$30)

STEEL - Project X - LZ - Mid Launch (+$30)

STEEL - True Temper - Dynamic Gold - Low Launch

STEEL - True Temper - Dynamic Gold Tour Issue - Low Launch

STEEL - True Temper - Dynamic Gold Spinner Tour Issue - Low Launch

STEEL - True Temper - Dynamic Gold 115 Spinner Tour Issue - Mid Launch

STEEL - True Temper - Dynamic Gold - Wedge - Low Launch

STEEL - True Temper - Dynamic Gold 115 - Mid-Low Launch
Unavailable as configured

STEEL - True Temper-EXOTIC - Dynamic Gold 105 - Mid Launch (+$10 ~3wk Lead Time)

STEEL - True Temper-EXOTIC - Dynamic Gold 120 - Low Launch (+$10 ~3wk Lead Time)

STEEL - True Temper - Dynamic Gold Tour Issue Onyx - Low Launch (+$15)
Unavailable as configured

GRAPHITE - Stock - Cleveland Golf - Graphite Wedge - Mid Launch

GRAPHITE - Aerotech - SteelFiber i95cw - Low-Mid Launch (+$40 to Gr Price)

GRAPHITE - Aerotech - SteelFiber i70cw - Mid-High Launch (+$40 to Gr Price)

GRAPHITE - Aerotech-EXOTIC - SteelFiber i80cw - Mid Launch (+$40 to Gr Price ~3wk Lead Time)
GRAPHITE - Aerotech-EXOTIC - SteelFiber fc90cw - Progressive Launch (+$40 to Gr Price ~3wk Lead Time)

GRAPHITE - Aerotech-EXOTIC - SteelFiber i110cw - Low-Mid Launch (+$40 to Gr Price ~3wk Lead Time)

GRAPHITE - KBS-EXOTIC - TGI 100 - Mid Launch (+$25 to Gr Price ~3wk Lead Time)
GRAPHITE - KBS-EXOTIC - TGI 95 - Mid Launch (+$25 to Gr Price ~3wk Lead Time)

GRAPHITE - KBS-EXOTIC - TGI 90 - Mid Launch (+$25 to Gr Price ~3wk Lead Time)

GRAPHITE - Project X - Catalyst 80 Spinner - High Launch (+$10 to Gr Price)

GRAPHITE - UST - Recoil 760 SWP Black - Mid-High Launch (+$20 to Gr Price)
Unavailable as configured

Shaft Flex
Please select an available option
X-Stiff - 95g EXOTIC ~3Wk Lead Time
Stiff - 70g EXOTIC ~3Wk Lead Time
X-Stiff (7.0) - 130g EXOTIC ~3Wk Lead Time
Senior (5.0) - 110g EXOTIC ~3Wk Lead Time
X-Stiff (F5) - 91g EXOTIC ~3Wk Lead Time
X-Stiff (F5) - 90g EXOTIC ~3Wk Lead Time
Shaft Length
Please select an available option
Grip Model
Please select an available option
Stock - Golf Pride - Tour Velvet 360 GP Silver - .580 [52g]

Golf Pride - Tour Velvet 360 - .580 [52g]

Golf Pride - Tour Velvet - .580 [52g]

Golf Pride - Tour Velvet - .600 [53g] - Midsize

Golf Pride - Tour Velvet - .600 [61g] - Jumbo

Golf Pride - MCC Black - .600 [46.5g]

Golf Pride - MCC Black - .600 [59g] - Midsize

Golf Pride - MCC Red - .600 [46.5g]

Golf Pride - MCC Red - .600 [59g] - Midsize

Golf Pride - MCC Blue - .600 [46.5g]

Golf Pride - MCC Blue - .600 [59g] - Midsize

Golf Pride - MCC White - .600 [46.5g]

Golf Pride - MCC White - .600 [59g] - Midsize

Golf Pride - Tour Velvet Plus4 - .600 [52g] (+$10)

Golf Pride - Tour Velvet Plus4 - .600 [65.5g] - Midsize (+$10)

Golf Pride - Tour Velvet ALIGN - .600 Reminder [51.5g] (+$10)

Golf Pride - Tour Velvet ALIGN - .600 Reminder [64g] - Midsize (+$10)

Golf Pride - Tour Velvet Full Cord - .580 [50.5g] (+$10)

Golf Pride - MCC Plus4 Align - .600 Reminder [53g] (+$10)
Golf Pride - MCC Plus4 Align - .600 Reminder [67g] - Midsize (+$10)

Golf Pride - MCC Plus4 Gray - .600 [52g] (+$10)

Golf Pride - MCC Plus4 Gray - .600 [66g] - Midsize (+$10)

Golf Pride - MCC Plus4 Gray - .600 [82g] - Jumbo (+$10)

Golf Pride - MCC Plus4 Blue - .600 [52g] (+$10)

Golf Pride - MCC Plus4 Blue - .600 [66g] - Midsize (+$10)

Golf Pride - MCC Plus4 Red - .600 [52g] (+$10)

Golf Pride - MCC ALIGN - .600 Reminder [51g] (+$10)

Golf Pride - MCC ALIGN - .600 Reminder [62g] - Midsize (+$10)

Golf Pride - Z Cord - .600 [50.5g] (+$10)

Golf Pride - Z Cord - .600 [57.5g] - Midsize (+$10)

Golf Pride - CP2 Wrap - .600 [51.5g] (+$10)

Golf Pride - CP2 Wrap - .600 [64g] - Midsize (+$10)

Golf Pride - CP2 Wrap - .600 [81g] - Jumbo (+$10)

Golf Pride - 2G Tour Wrap Black - .600 [48g] (+$10)

Golf Pride - 2G Tour Wrap Black - .600 [58g] - Midsize (+$10)

Golf Pride - 2G Tour Wrap Red - .600 [48g] (+$10)

Golf Pride - 2G Tour Wrap White - .600 [48g] (+$10)

Golf Pride - CP2 Pro - .600 [51.5g] (+$10)

Golf Pride - CP2 Pro - .600 [64g] - Midsize (+$10)

Golf Pride - Tour Wrap Microsuede - .580 [43g] - Undersize (+$10)

JumboMax - Ultralite Medium - .600 [47g] - Jumbo (+$15)

JumboMax - Ultralite XL - .600 [50g] - Jumbo (+$15)

Lamkin - Crossline 360 - .580 [50g]

Lamkin - Crossline - .580 [50g]

Lamkin - Crossline - .580 [62g] - Midsize

Lamkin - SONAR+ Black - .600 [53g] (+$10)

Lamkin - SONAR+ Blk/Blu - .600 [53g] (+$10)
Lamkin - SONAR+ Blk/Blu - .600 [58g] - Midsize (+$10)
Lamkin - ST+2 Hyb - .600 [53g] (+$10)

Lamkin - ST+2 Hyb - .600 [58g] - Midsize (+$10)

Lamkin - UTX- Blue - .580 [52g] (+$10)
Unavailable as configured

Lamkin - UTX- Green - .580 [52g] (+$10)
Unavailable as configured

Lamkin - UTX-Solid Gray - .580 [52g] (+$10)

Lamkin - UTX-Solid Gray - .580 [63g] - Midsize (+$10)