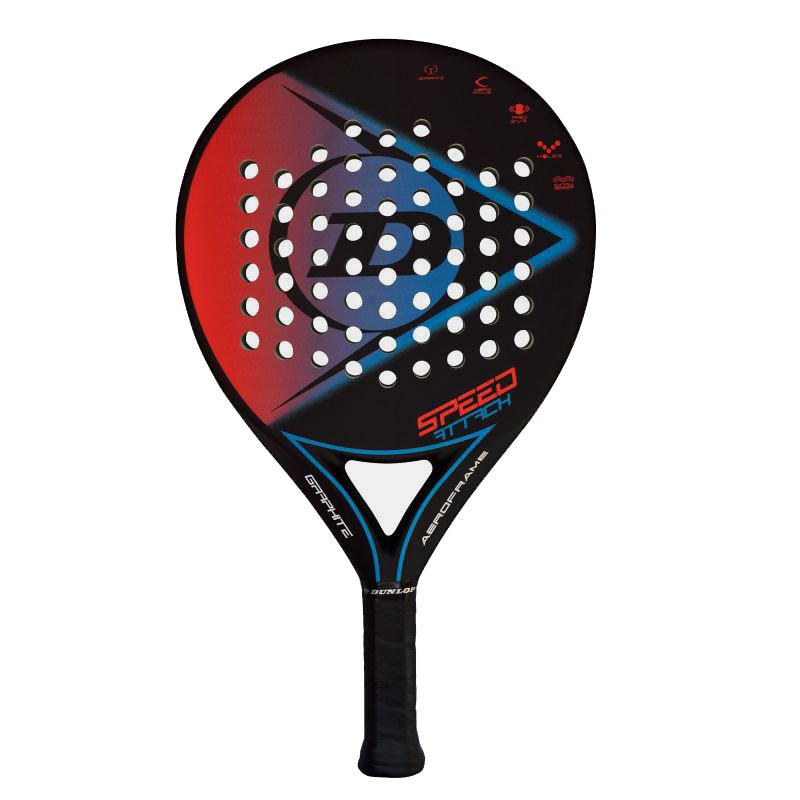 Speed and power
Hotmelt construction with Aeroframe technology at the base of the frame for increased manoeuvrability and faster swing speeds for more power. Oversize headshape for a wide sweetspot and Extra Grip technology for increased spin and more penetrating shots.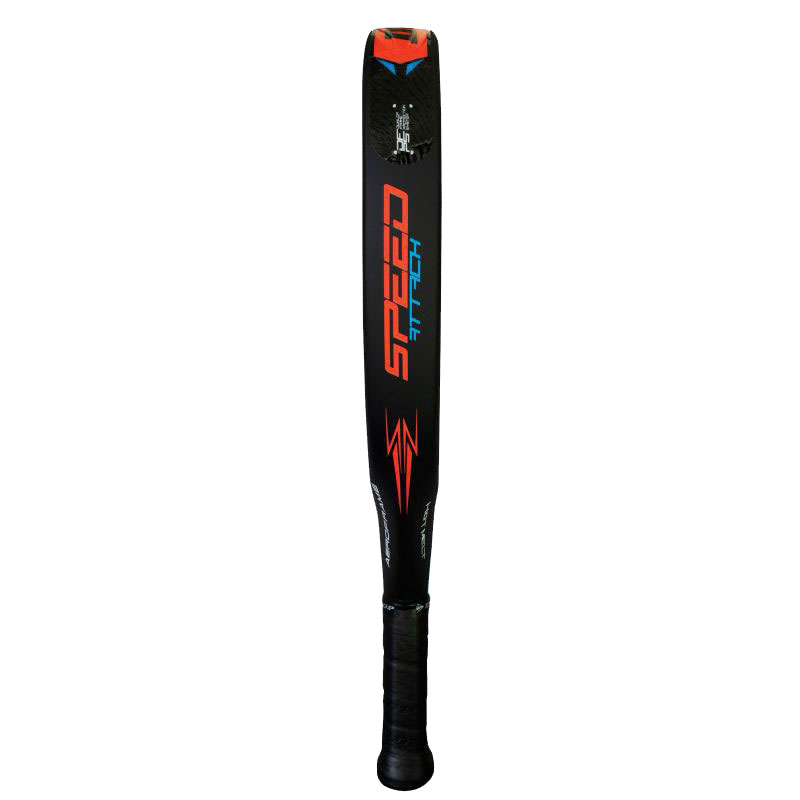 Series
Intensive
Headshape
Round
Weight
365
Balance
Medium
Thickness/Profile (mm)
38
Core
Pro Eva
Transform your game
Get superior performance thanks to a super-thin layer of pure graphite with an amazing strength to weight ratio for superior performance in all shots.
Speed up your game
Aerodynamic frame geometry at the base of the bat generates increased swing speed on attacking shots and permits quicker reaction time on defensive shots.
Play with power, control and comfort
A rubber-impregnated, medium-density EVA combines with a triple-layer face fabric lay-up and Dunlop's unique resin system.
Hit more winners
Dunlop's unique 'v' hole pattern is designed to offer maximum grip on the ball in attacking shots. So you get greater ball control to hit more penetrating winners.
Put more spin on your shots
Pack a more penetrating punch thanks to a rough finish on the bat's surface, giving you more spin effect..
Reviews